UPDATE 04-02-2023  Bid alstublieft voordat u kijkt! Vrijmetselarij en hekserij infiltreren tegenwoordig bijna elk segment van de kerk en de samenleving.
Vraag om onderscheidingsvermogen, en geloof niet iedere geest, maar beproef de geesten – test hen – of zij uit God zijn; want vele valse profeten zijn uitgegaan in de wereld.  1 Johannes 4:1
De Bijbel waarschuwt ons ook voor vele valse leraren en vele valse christussen in de eindtijd.
Omdat ik nogal veel met Vrijmetselarij en New Age te maken heb, onder meer via bezoekers van de website, de evangelische wereld, mainstream media en zelfs alternatieve nieuwsmedia, leek het me goed om hier een artikel aan te wijden. Ik hoop en bid dat het vele, vele ogen mag openen.
Weet dat zelfs satan zich vermomt als een engel des lichts. Het is dus geen wonder dat zijn dienaren zich ook voordoen als dienaren van gerechtigheid.  2 Korinthiërs 11:14-15
Sommigen van hen spreken zich zelfs uit tegen geheime genootschappen, schrijven er zelfs boeken over, enzovoort. Terwijl ze eigenlijk nog steeds deel uitmaken van het spel! Het heet: gecontroleerde oppositie.
Nu spreekt de Geest uitdrukkelijk, dat in latere tijden sommigen zullen afwijken van het geloof, aandacht schenkend aan bedrieglijke geesten en leringen van duivels.  1 Timotheüs 4:1
Vrijmetselaars laten andere praktiserende Vrijmetselaars over de hele wereld hun trouw en bedoelingen weten, wanneer ze over een bepaald onderwerp spreken. Ik weet zeker dat er nog meer verontrustende details zijn, waarvan de meesten van ons zich niet eens bewust zijn! Daarom waarschuwde God ons voor deze gruwelijke dingen…
… geen bezweerder, niemand, die de geest van een dode of een waarzeggende geest ondervraagt of die de doden raadpleegt. Want ieder die deze dingen doet, is de Here een gruwel, en ter wille van deze gruwelen drijft de Here, uw God, hen voor u weg. Gij zult onberispelijk staan tegenover de Here, uw God.  Deuteronomium 18:11-13
Bekijk deze 5-delige serie aub voor meer informatie
Vrijmetselaars handgebaren worden ook gebruikt door spirituele mediums wanneer ze demonen channelen.
Voor sommigen kan de waarheid een beetje schokkend zijn:
Demon Channeling Freemasons Exposed! Part 1
Sorry, geen optie tot vertalen hier
Rob Skiba, Doug Hamp, L.A. Marzulli, Mark Sargent, Mark Dice, Alex Jones, Math Powerland, Hillary Clinton, Donald Trump, en nog velen meer blootgelegd.
Demon Channeling freemasons Exposed! Part 2
Translation => Options (gear wheel) > Subtitles > Automatic translation > Choose your language 
Adolf Hitler, Lisa Haven, Anthony Patch, Michio Kaku, Tony Robbins, Mark Sargent, Orphan Red, Mike Norris, James en Lea Dinonno, L.A. Marzulli, Controversy7, KRS1, Phuket Word, Donald Trump, Hillary Clinton, Joel Osteen, en velen meer onthuld.
Demon Channeling Freemasons Exposed! Part 3
Translation => Options (gear wheel) > Subtitles > Automatic translation > Choose your language
Rowdy Roddy Piper, Malcolm X, Will Ferrell, Nicolas Cage, Darryl Anka, Doug Hamp, Paul Washer, Todd Friel, Cherie Beltram, GOCC, NowYouSeeTV, en velen meer blootgelegd.
Demon Channeling Freemasons Exposed! Part 4
Translation => Options (gear wheel) > Subtitles > Automatic translation > Choose your language
Robin Williams, Oprah, Seth Macfarlane, Billy Graham, Paul Washer, Chuck Swindoll, DTS, Steve Harvey, Glenn Beck, Bill Schnoebelen, Kirk Cameron, Candace Cameron Bure, Bruce Lee, Ryan Cropper, James & Lea D, TVC Mario, Neil deGrasse Tyson, Richard Dawkins, Bill Nye, Alex Jones, en velen meer blootgelegd.
Demon Channeling Freemasons Exposed! part 5
Translation => Options (gear wheel) > Subtitles > Automatic translation > Choose your language
Steven Anderson,  John MacArthur, Joel Osteen, Jonathan Kleck, Todd Friel, Paul Washer, Godrules, Kent Hovind*, Charles Lawson, Kenneth Copeland, Joyce Meyer, Steve Myers, TVC Mario, Lea DiNonno, Clark Bartram, Jake Gibson, Billy Graham, Francis Chan, Chuck Swindoll, Richie From Boston, Odd TV, Pastor Greg Laurie, Alex Jones, Eddie Bravo, Mark Dice, Adams Truth Journey, Rob Skiba, en velen meer ontmaskerd!
*Ik kan zelf nog steeds niet geloven dat Kent Hovind ook een van hen is eerlijk gezegd, hoewel deze man op zijn YouTube kanaal een volwaardige Vrijmetselaar is. Als ik het mis heb, of niet, laat het me aub weten.
Het zou een stuk beter zijn geweest de video's te bekijken als de maker ervan niet met sommige stemmen had gerommeld; excuses hiervoor.
Waarschuwing tegen Vrijmetselaars of satanisten in de Bijbel
Een nietsnut, een slechte man, die rondgaat met een verdorven mond. Hij knipoogt met zijn ogen, hij spreekt met zijn voeten, hij leert met zijn vingers; ijdelheid is in zijn hart, hij verzint voortdurend onheil; hij zaait onenigheid. Spreuken 6:12-14
Pas op voor de valse profeten, die in schaapskleren naar u toe komen, maar van binnen zijn zij roofzuchtige wolven. Aan hun vruchten zult u hen herkennen. Verzamelen mensen druiven van doornen of vijgen van distels? Evenzo brengt elke goede boom goede vruchten voort; maar een verdorven boom brengt slechte vruchten voort. Een goede boom kan geen slechte vruchten voortbrengen, evenmin kan een verdorven boom goede vruchten voortbrengen. Elke boom die geen goede vrucht voortbrengt, wordt omgehakt en in het vuur geworpen. Daarom zult u hen aan hun vruchten kennen.  Mattheüs 7:15-20
Want wij strijden niet tegen vlees en bloed, maar tegen overheden, tegen machten, tegen de heersers van de duisternis van deze wereld, tegen spirituele goddeloosheid op hoge plaatsen.  Efeziërs 6:12
En deze jonge man misleidt vele jongere mensen, en leidt hen rechtstreeks naar de hel:
Tussen haakjes, de 'Platte Aarde leer' is ook weer een leugen van de satanisten en Vrijmetselaars.
Meer Vrijmetselaars of satanisten of New Agers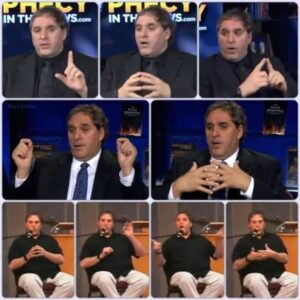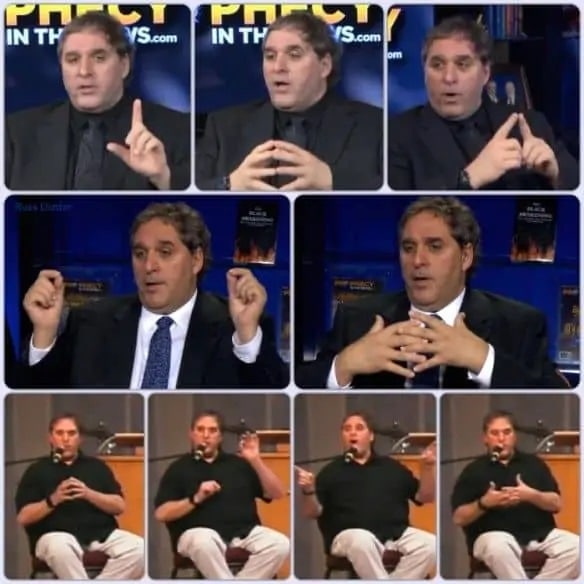 Russ Dizdar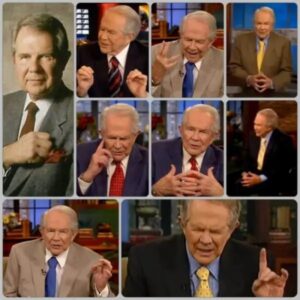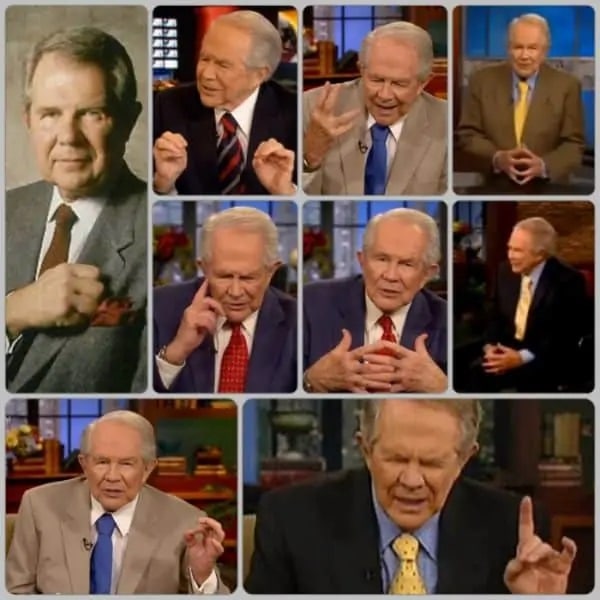 Pat Robertson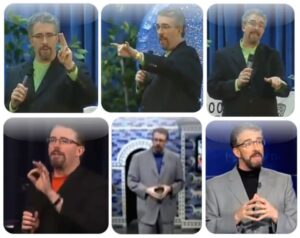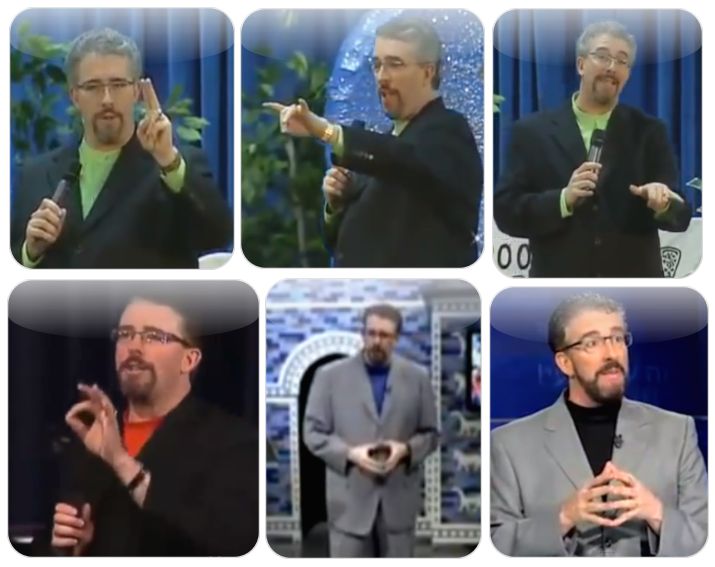 Perry Stone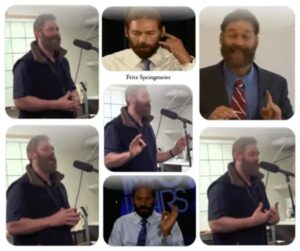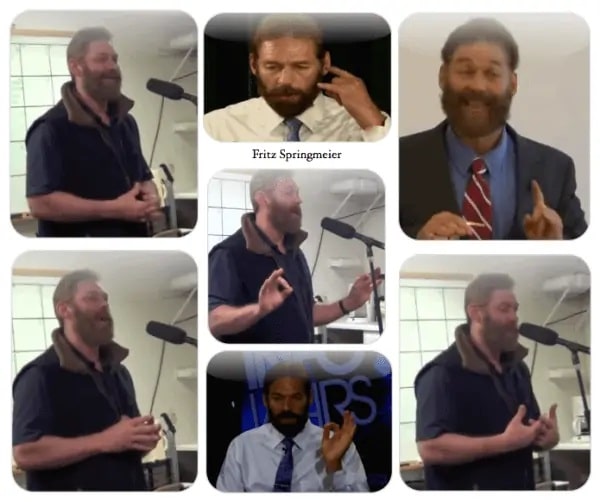 Fritz Springmeier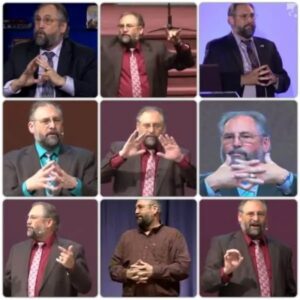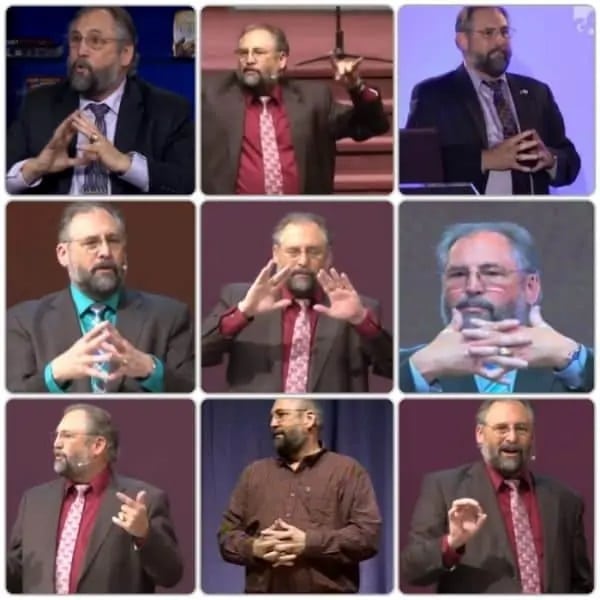 Mark Biltz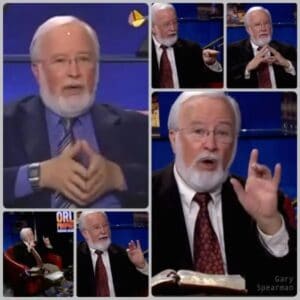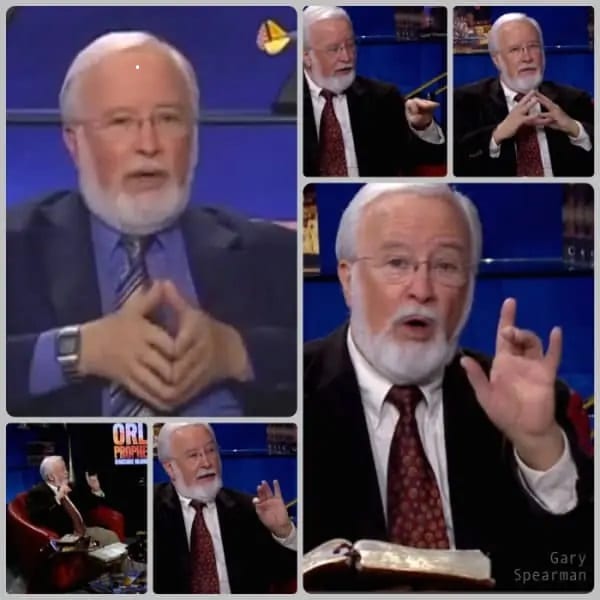 Gary Stearman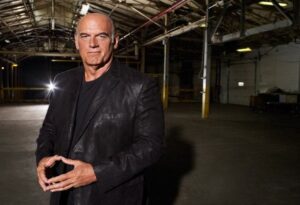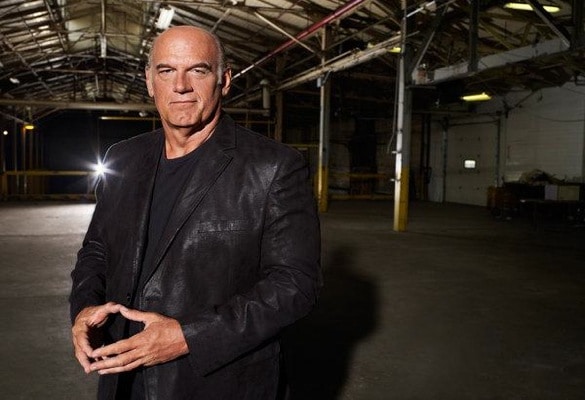 Jesse Ventura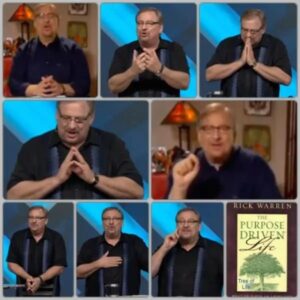 Rick Warren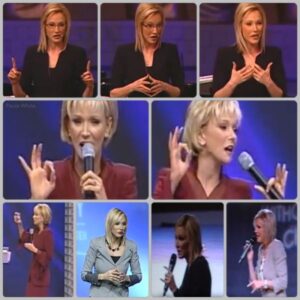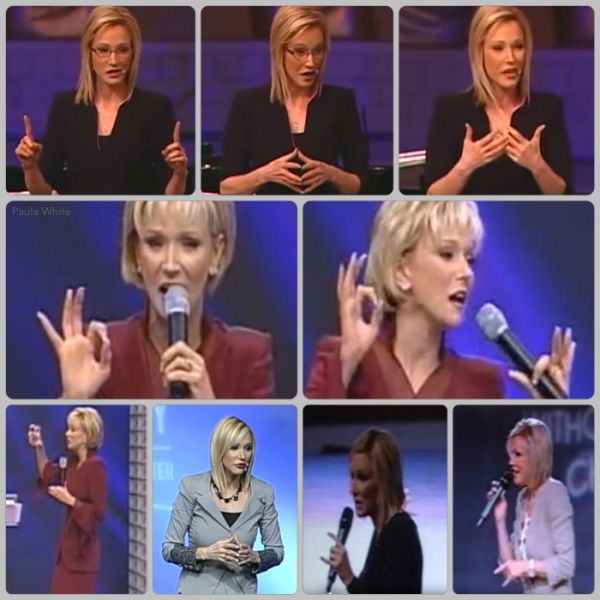 Paula White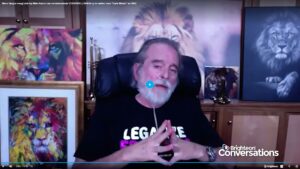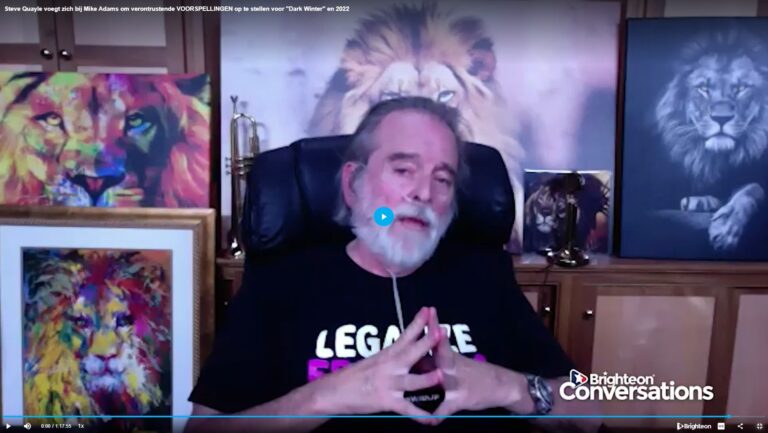 Steve Quayle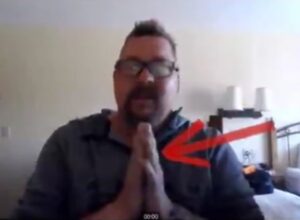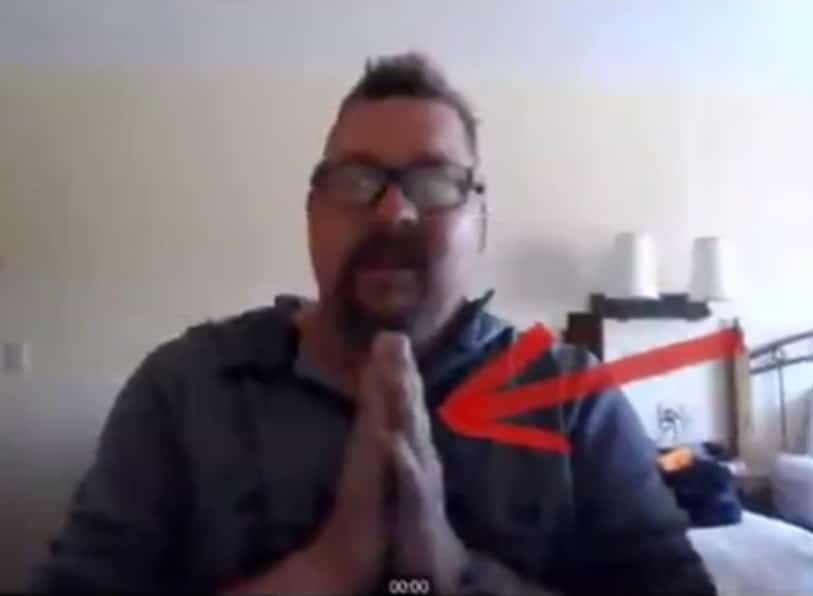 Richie From Boston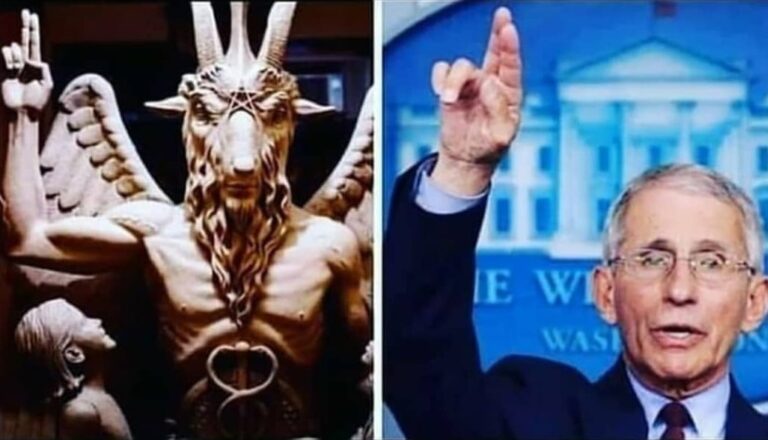 Anthony Fauci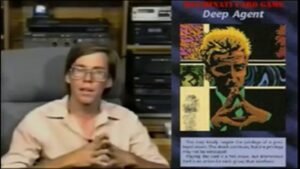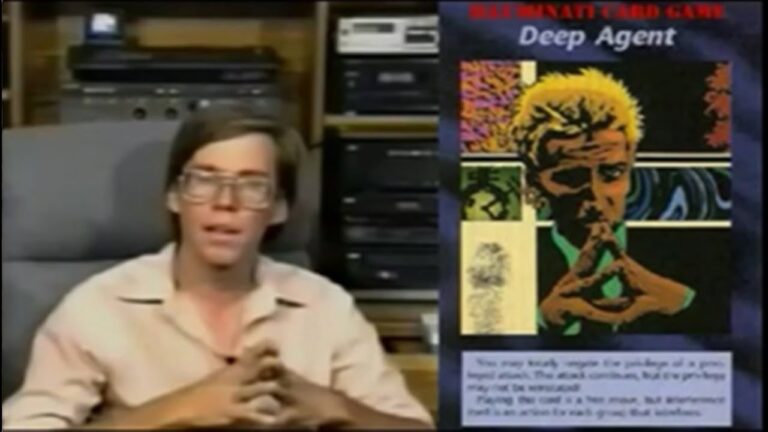 Bob Lazar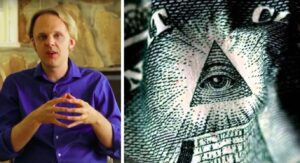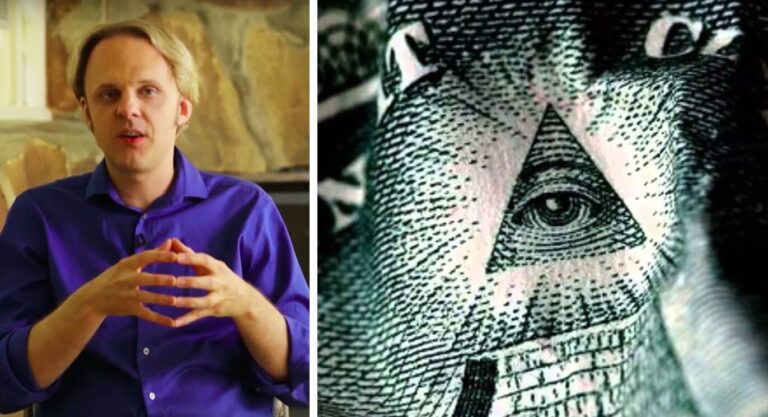 David Wilcock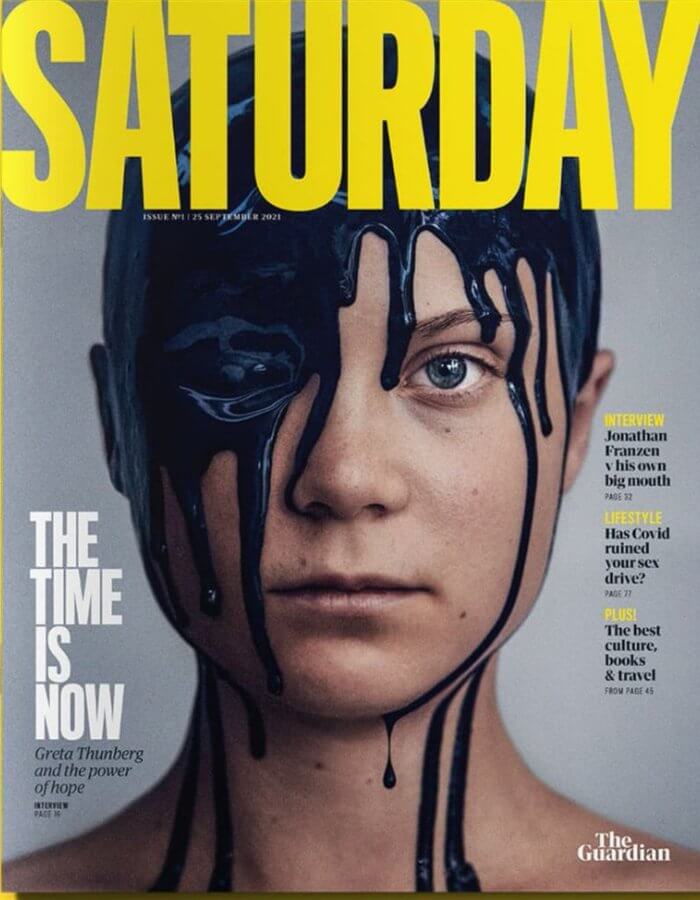 Greta Thunberg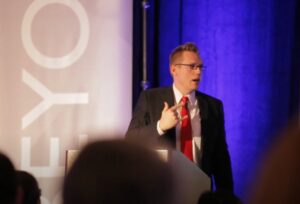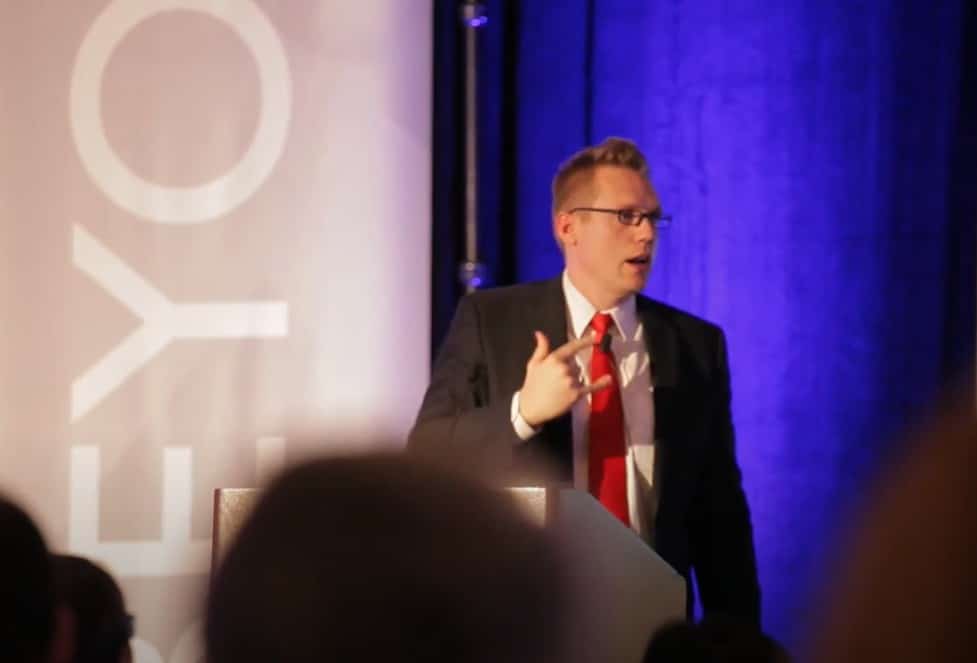 Clay Clark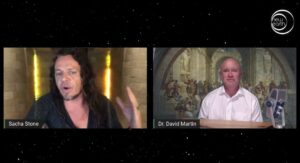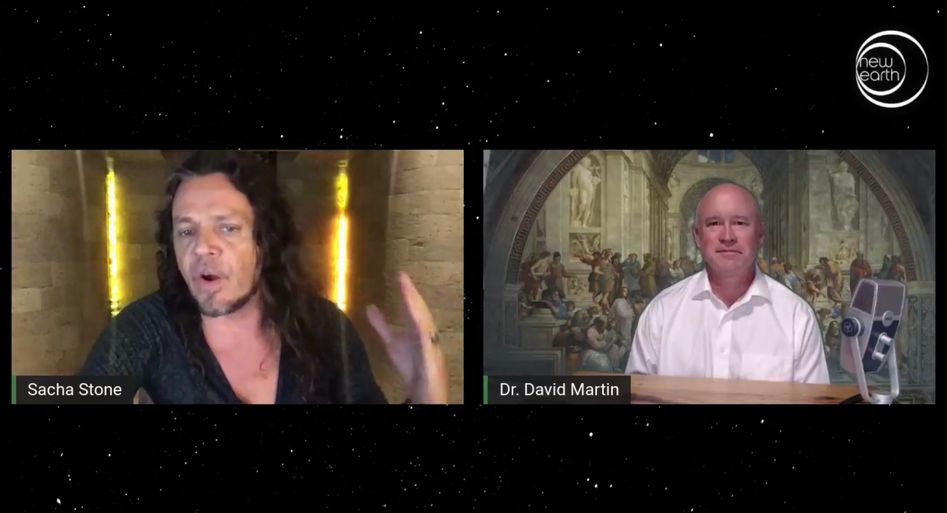 Dr. David Martin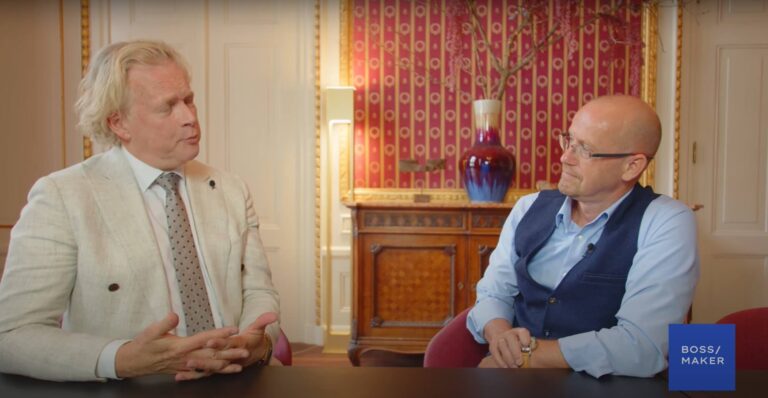 Boss/maker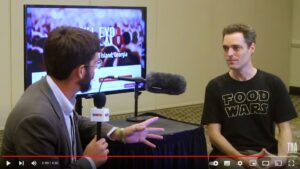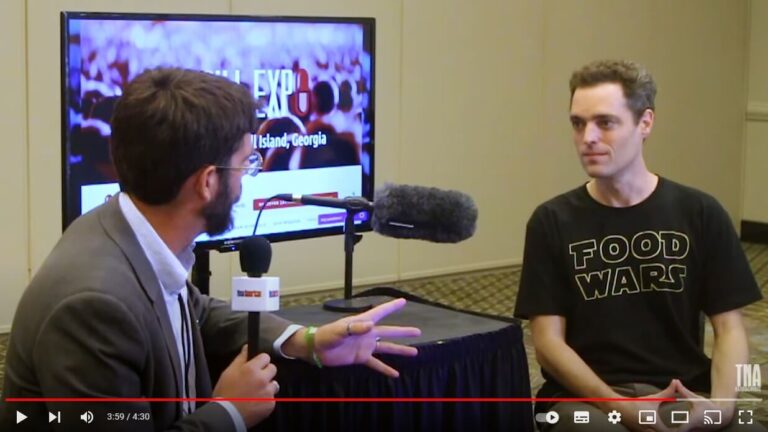 Christian Westbrook (Ice Age Farmer)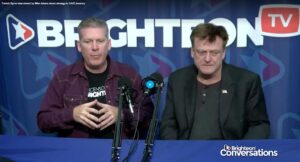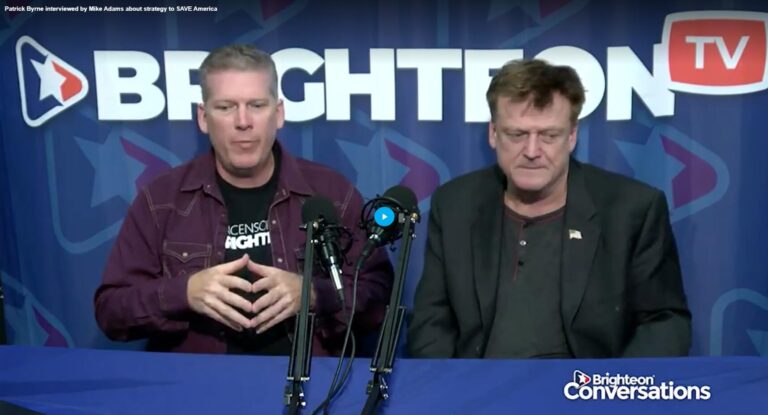 Mike Adams (The Health Ranger)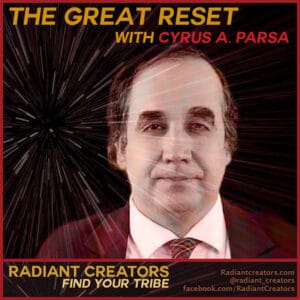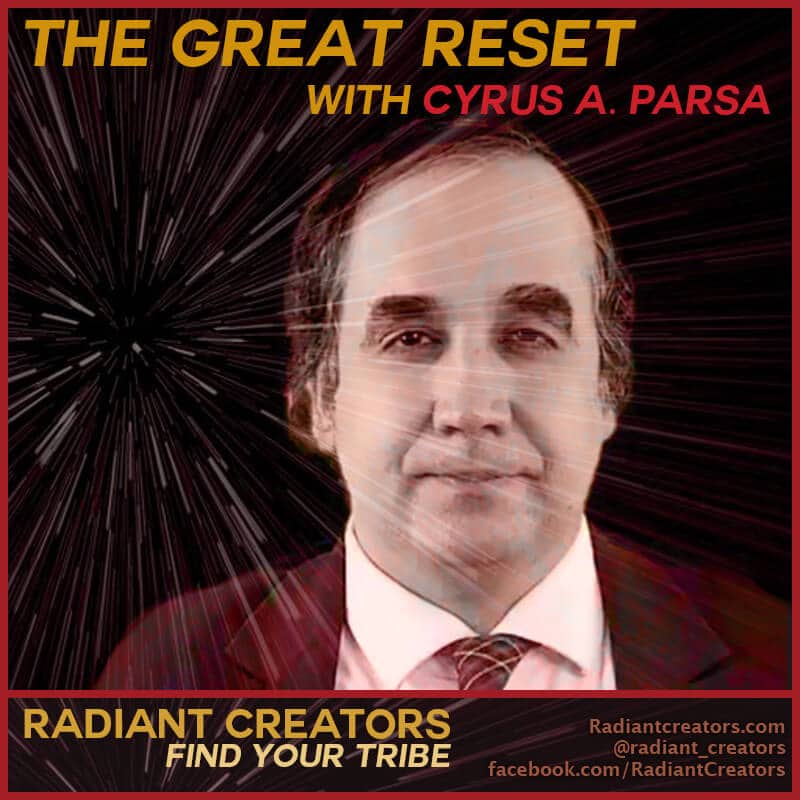 Cyrus Parsa (The AI Organization)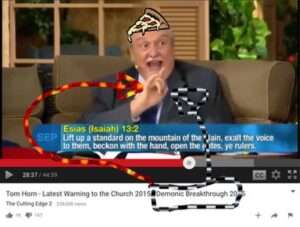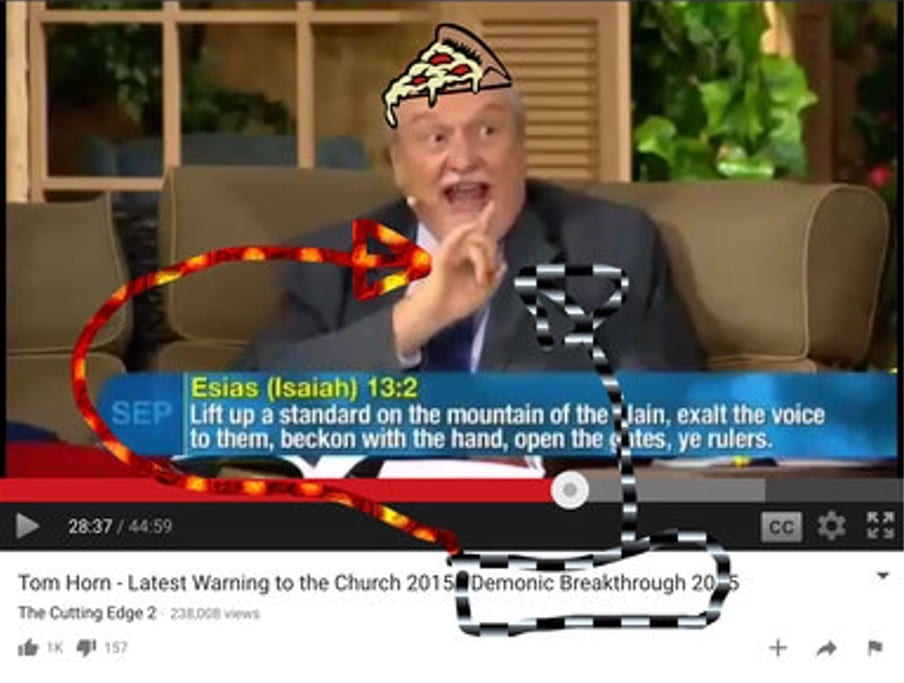 Tom Horn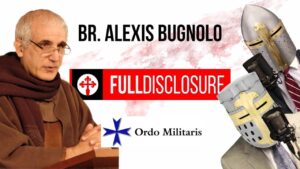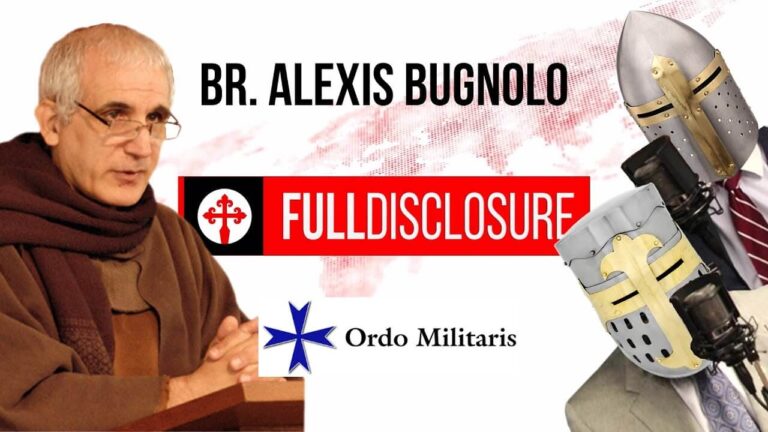 'Father' Alexis Bugnolo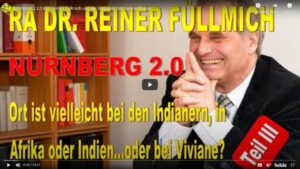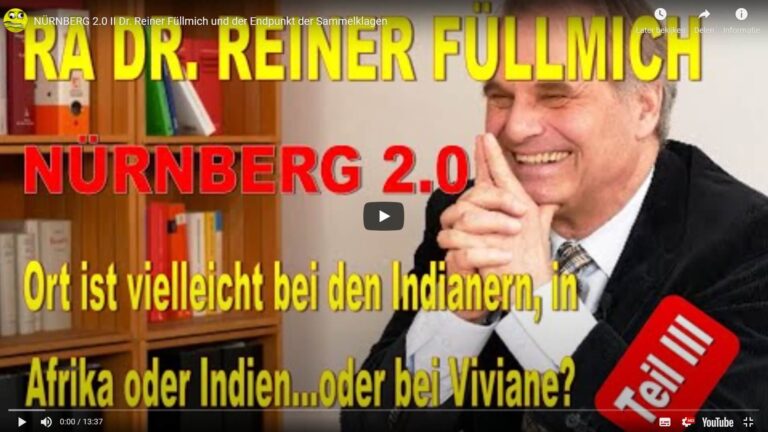 Dr. Reiner Fuellmich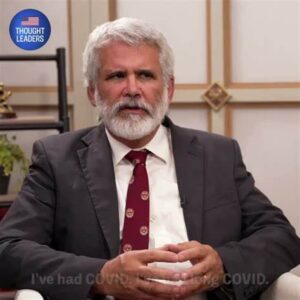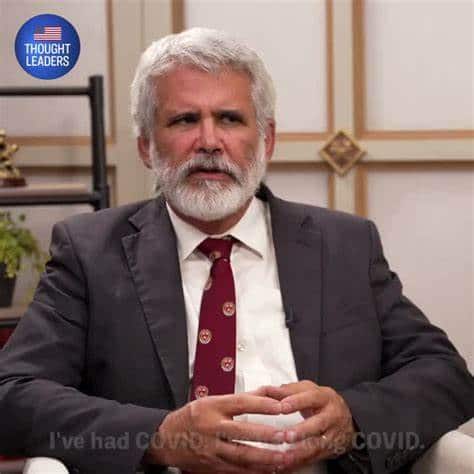 Dr. Robert Malone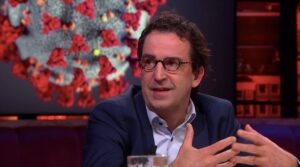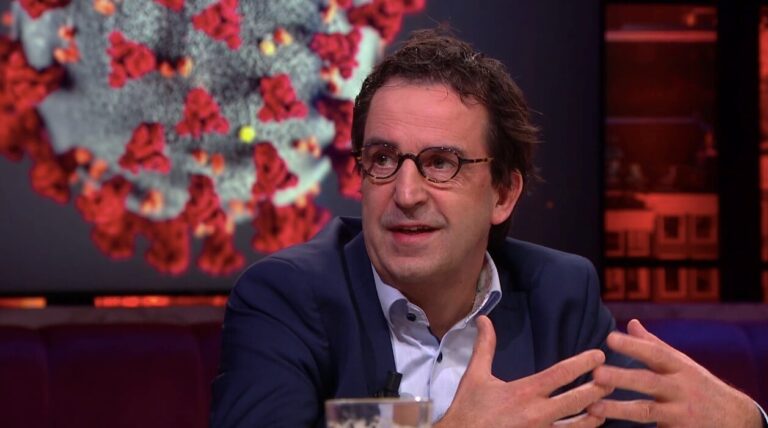 Diederik Gommers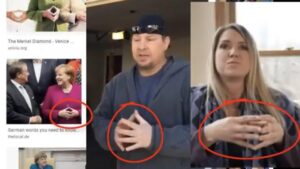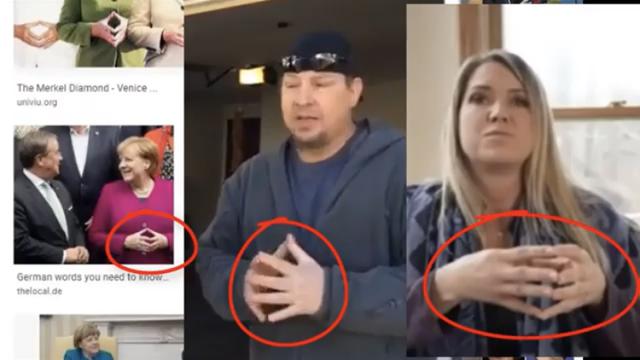 Dr. Carrie Madej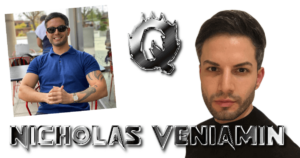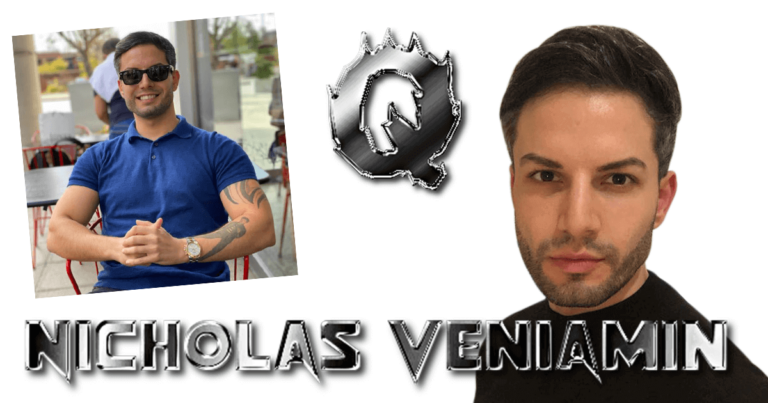 Nicholas Veniamin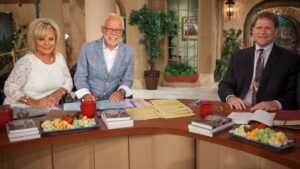 Pastor Carl Gallups (rechts)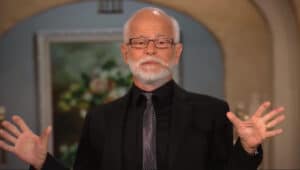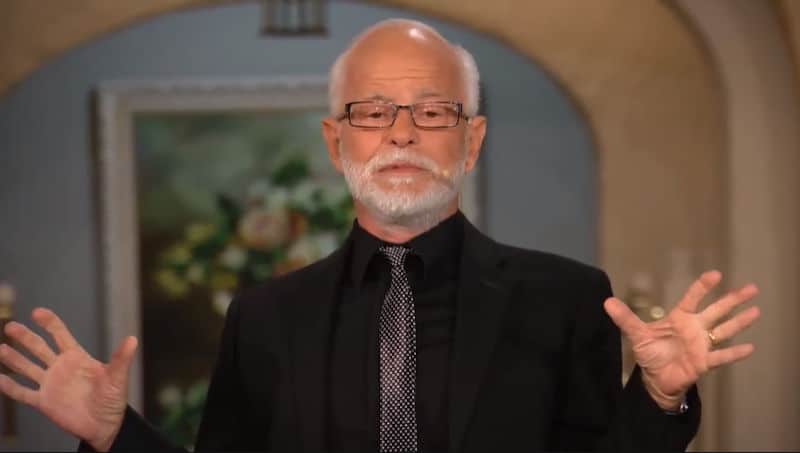 Pastor Jim Bakker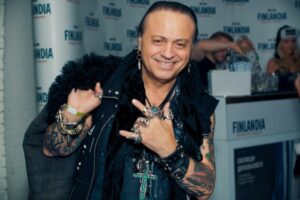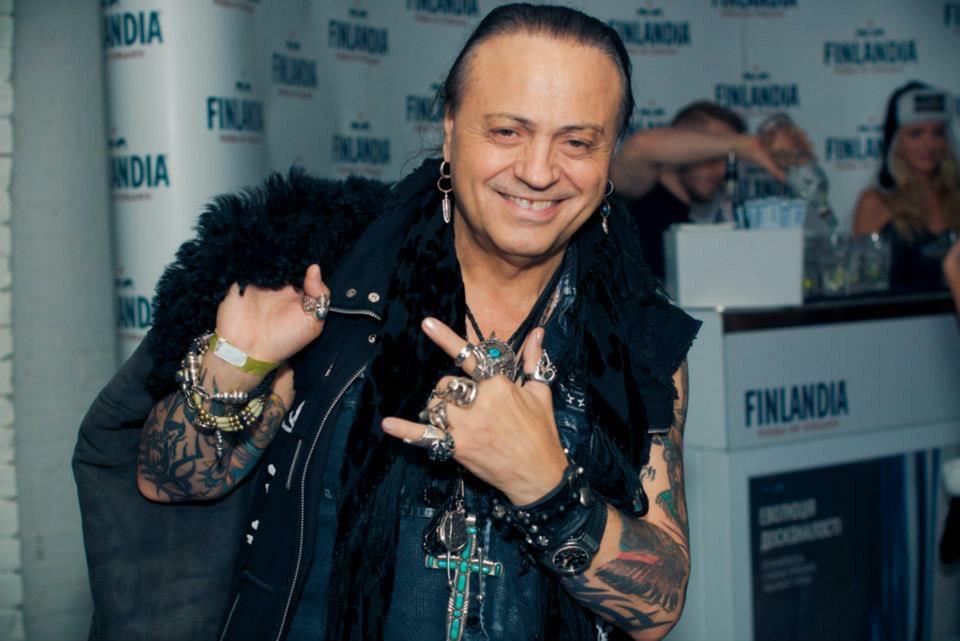 Ciro Orsini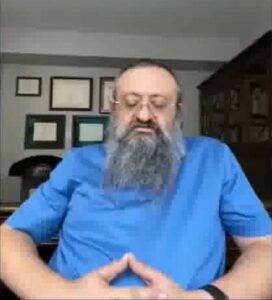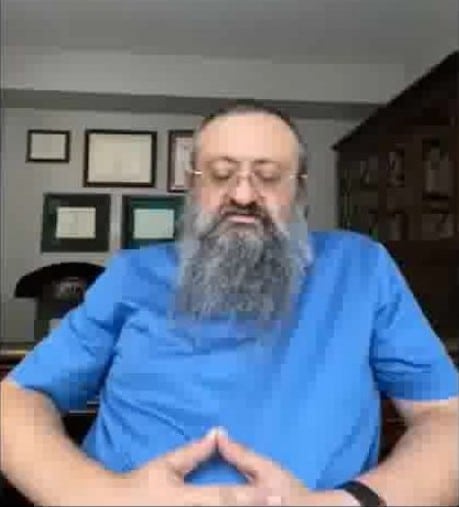 Dr. Vladimir Zelenko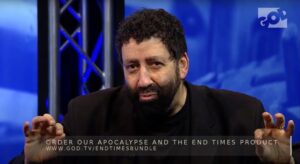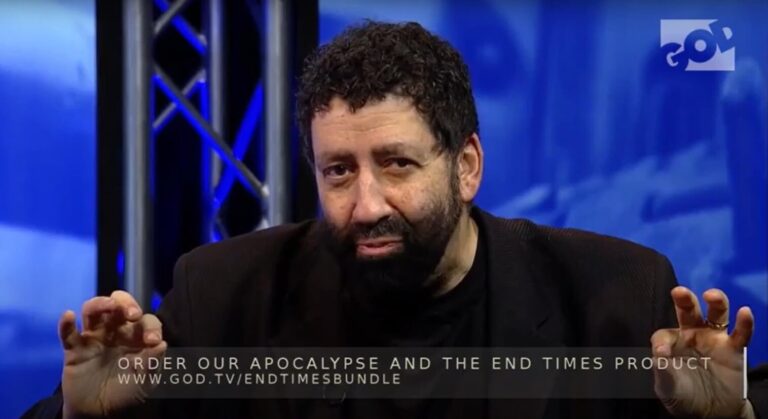 Rabbi Jonathan Cahn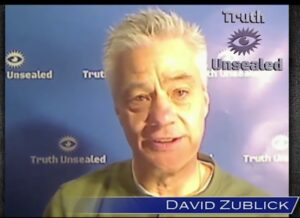 David Zublick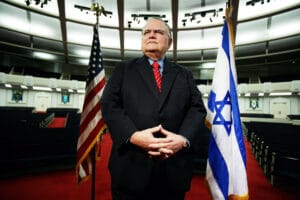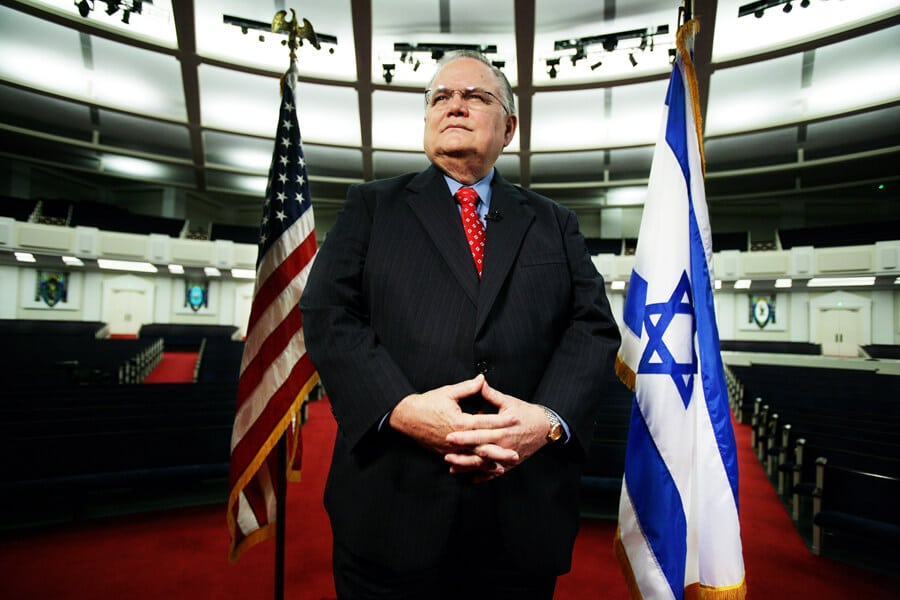 Pastor John Hagee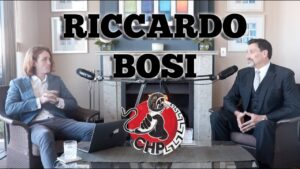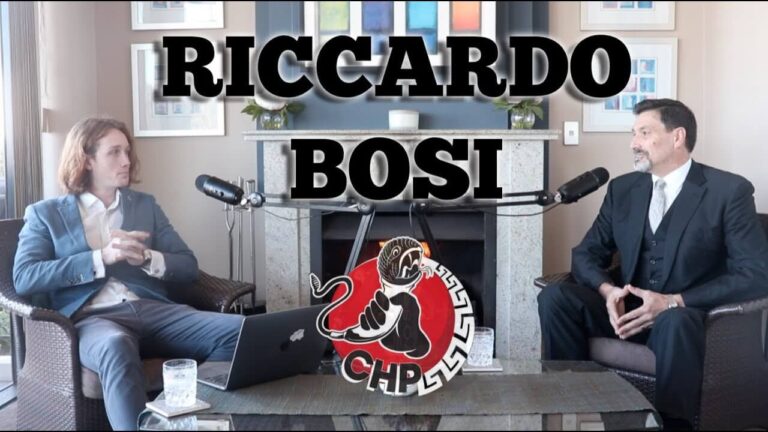 Riccardo Bosi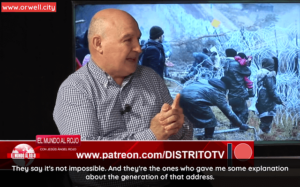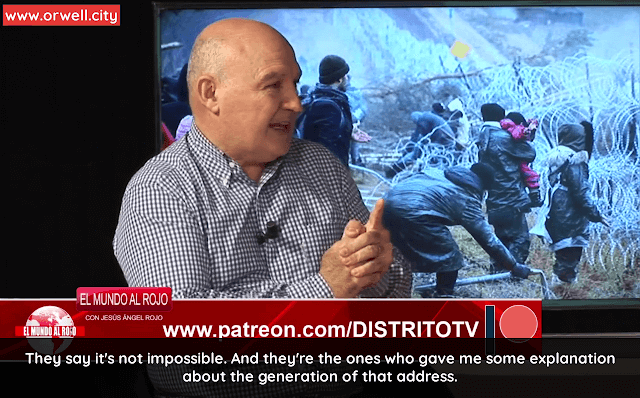 Dr. Luis de Benito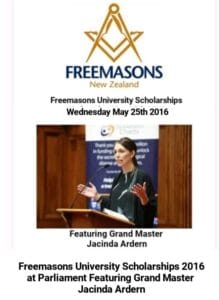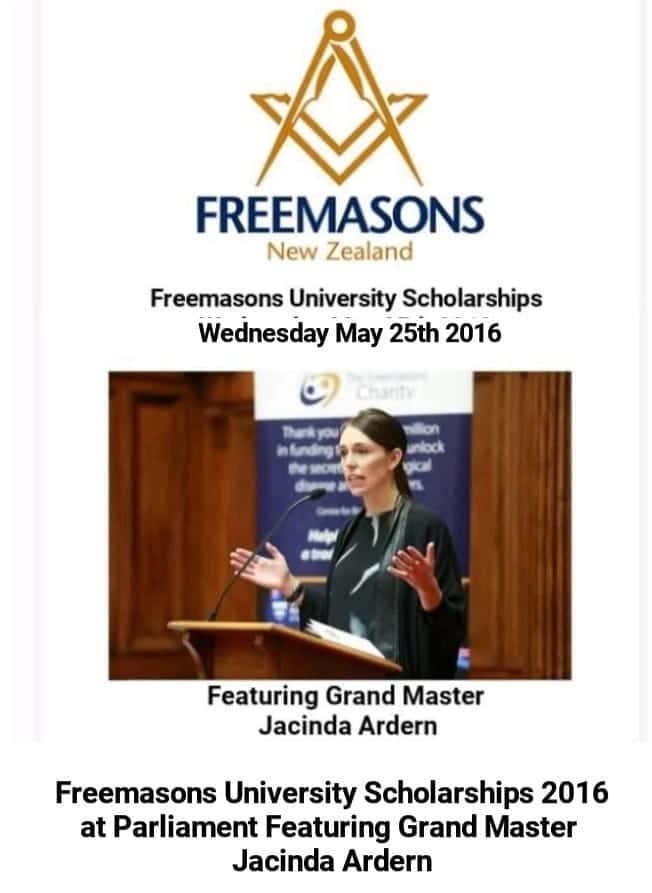 Jacinda Ardern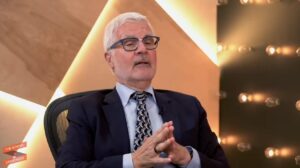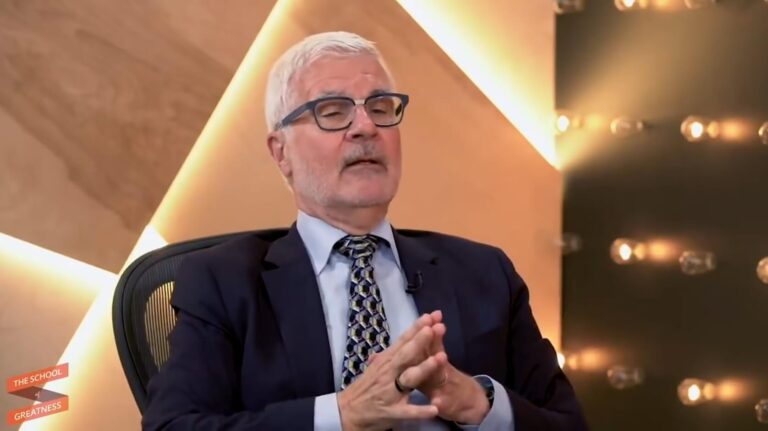 Dr. Gundry (website Mike Adams)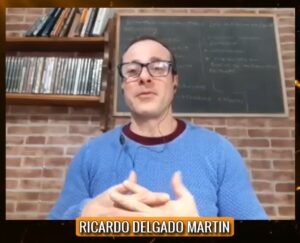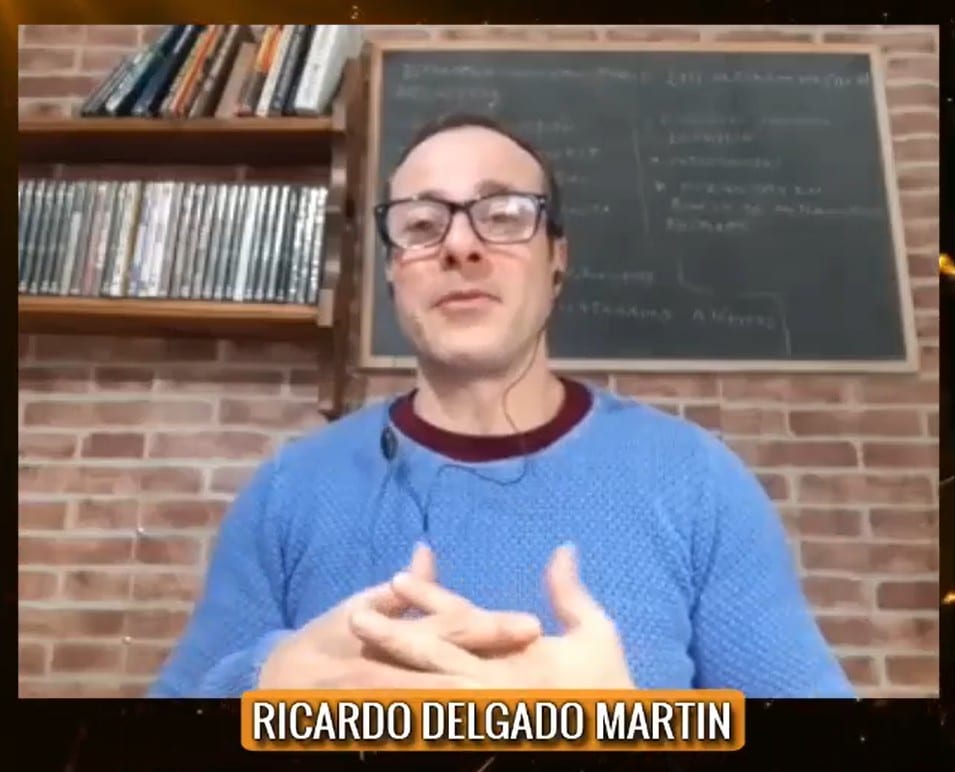 Dr. Ricardo Delgado (La Quinta Columna)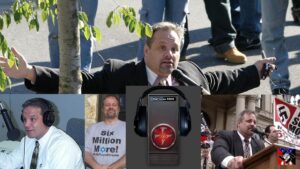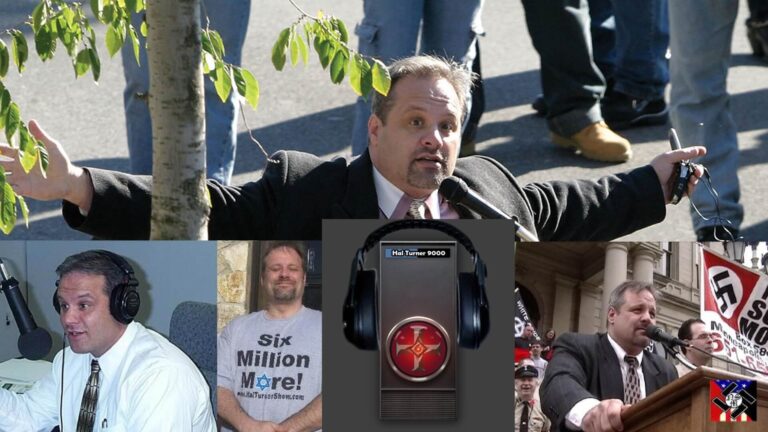 Hal Turner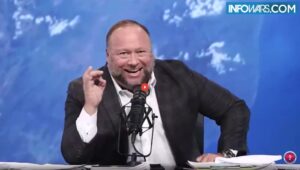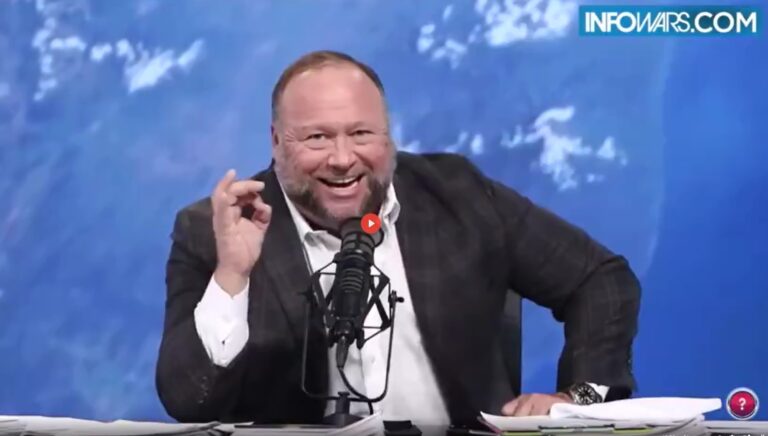 Alex Jones (InfoWars)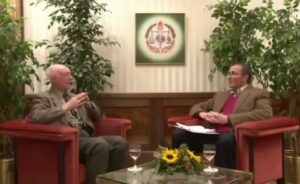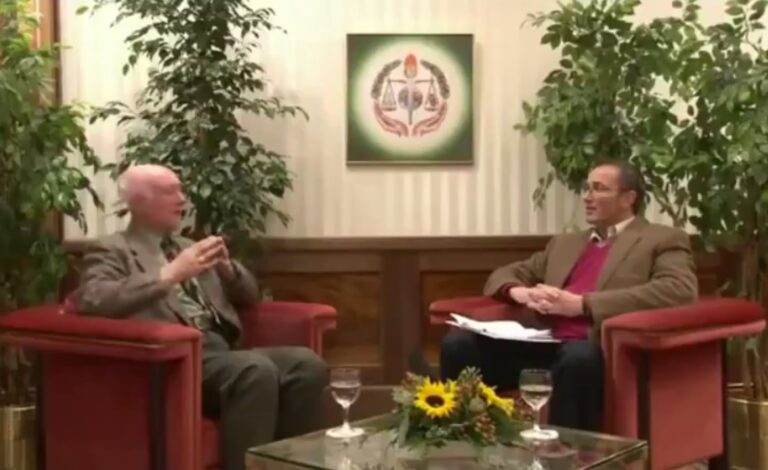 Dr. Barrie Trower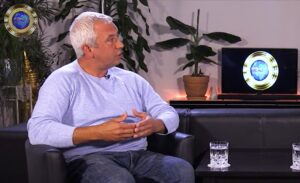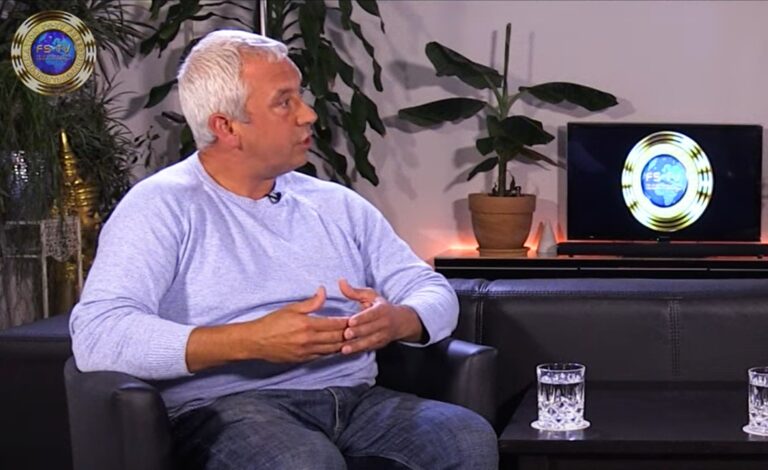 John Wedger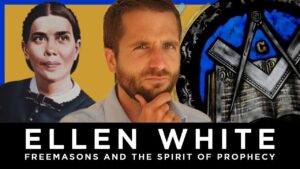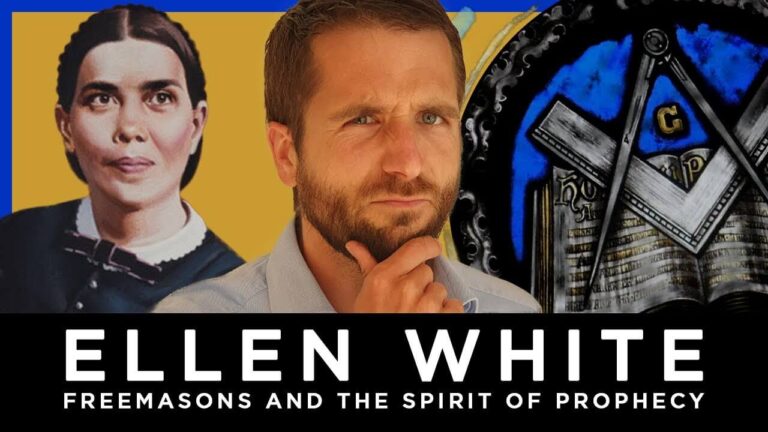 Ellen G. White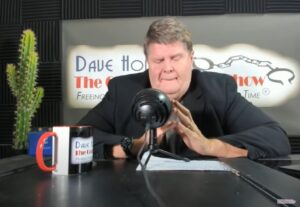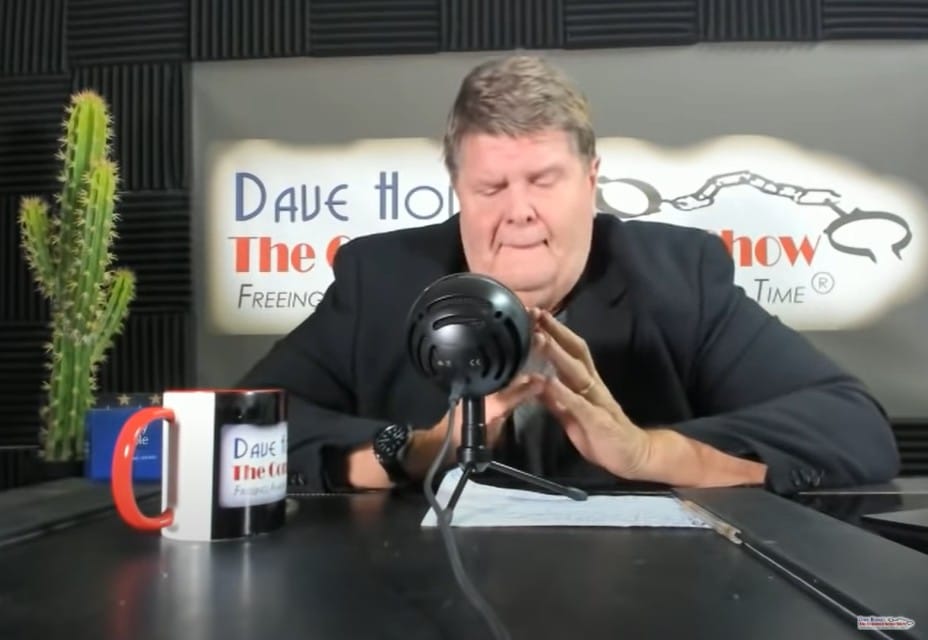 Dave Hodges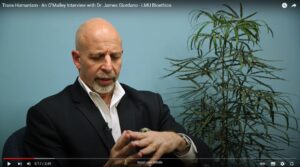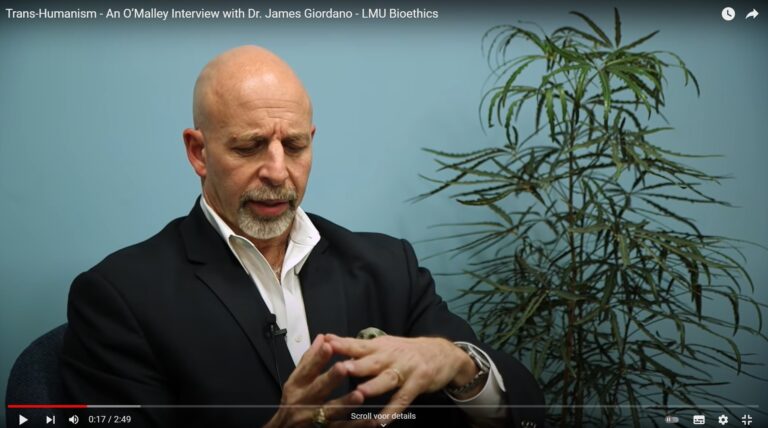 Dr. James Giordano aka Dr. Evil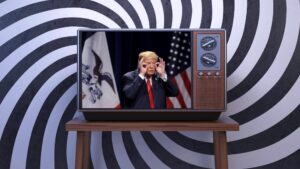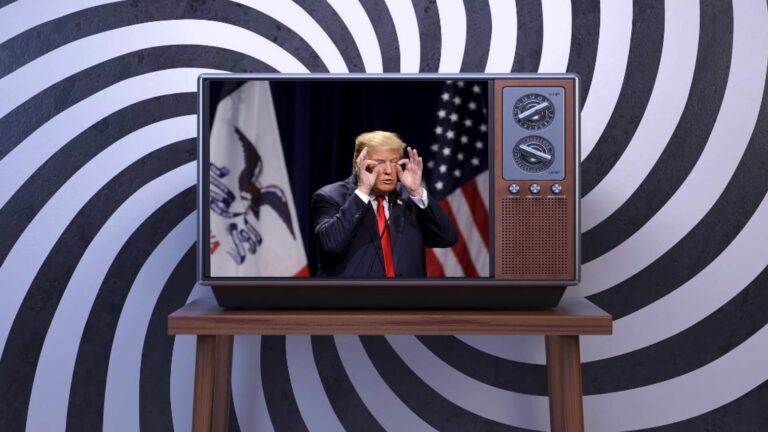 Donald Trump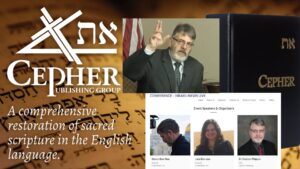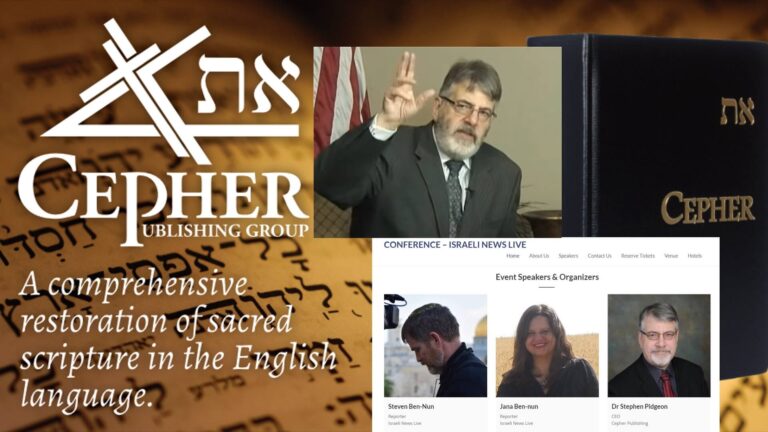 Dr. Stephen Pidgeon (valse Cepher Bible) verbonden met
Steven en Jana Ben-nun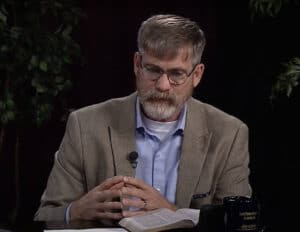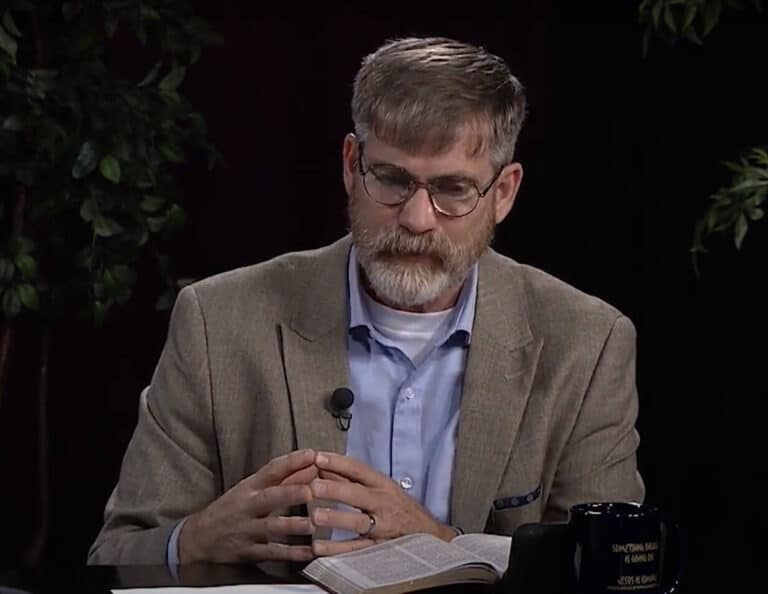 Steven Ben-nun (Israeli News Live)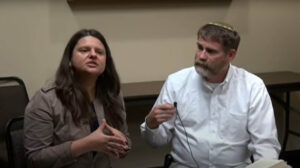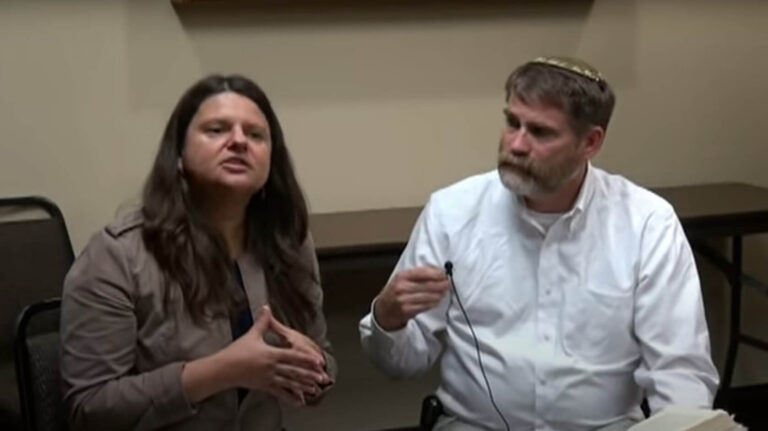 Jana Ben-nun (Israeli News Live)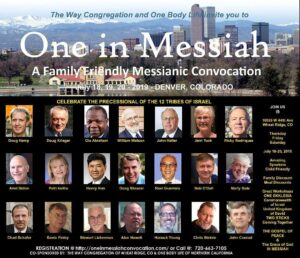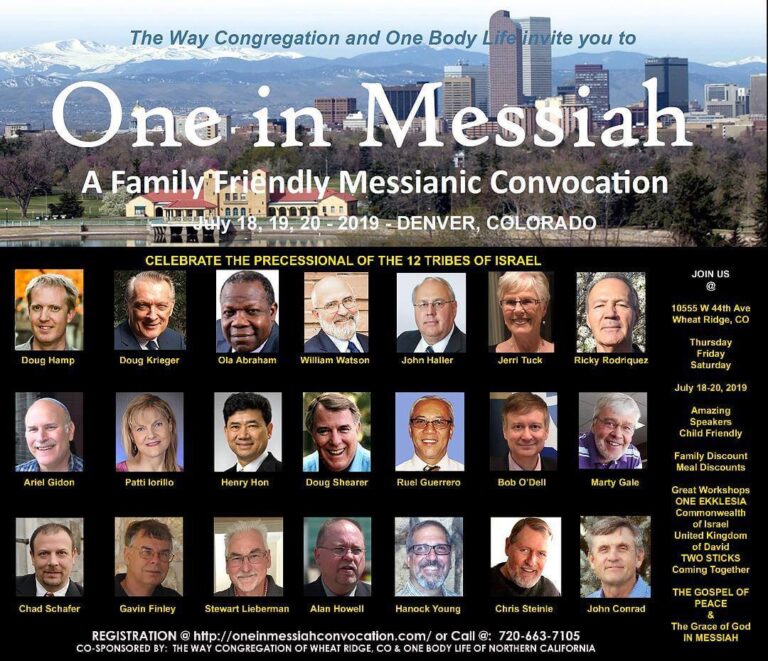 Doug Hamp verenigd en verbonden met John Haller o.a.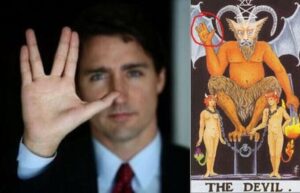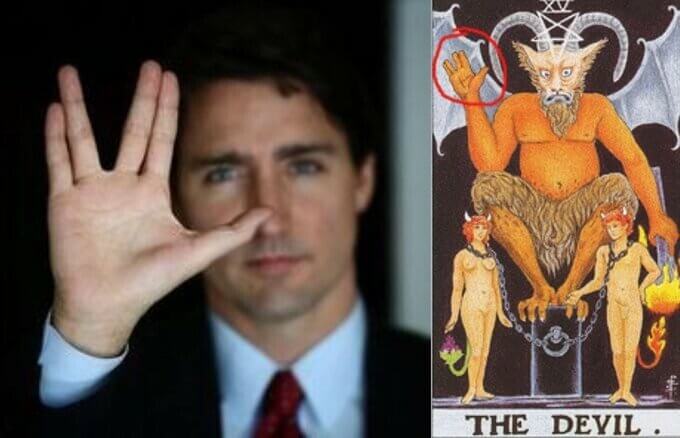 Justin Trudeau (Baphomet)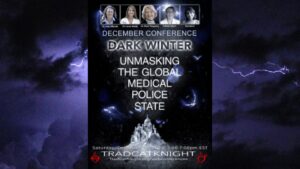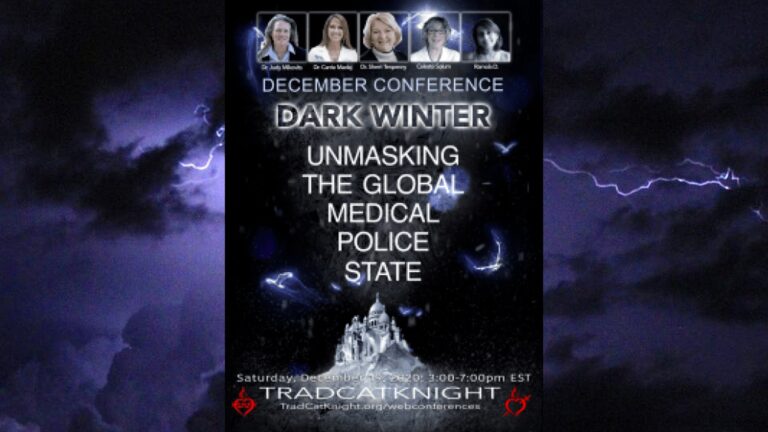 Celeste Solum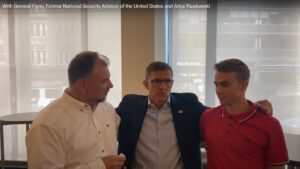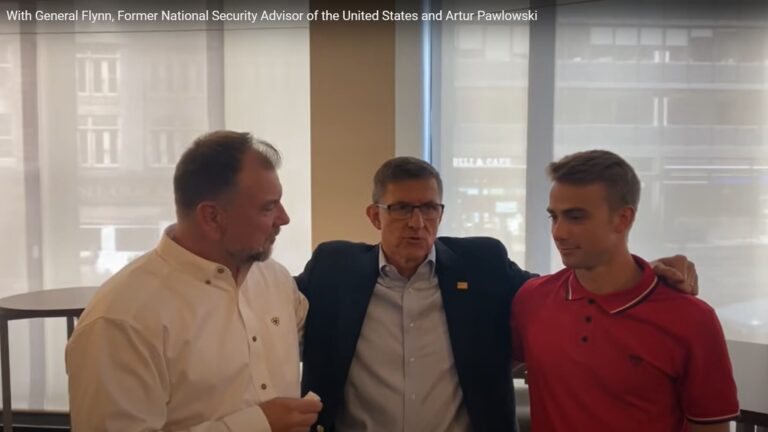 Pastor Artur Pawlowski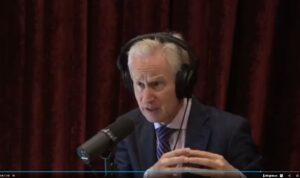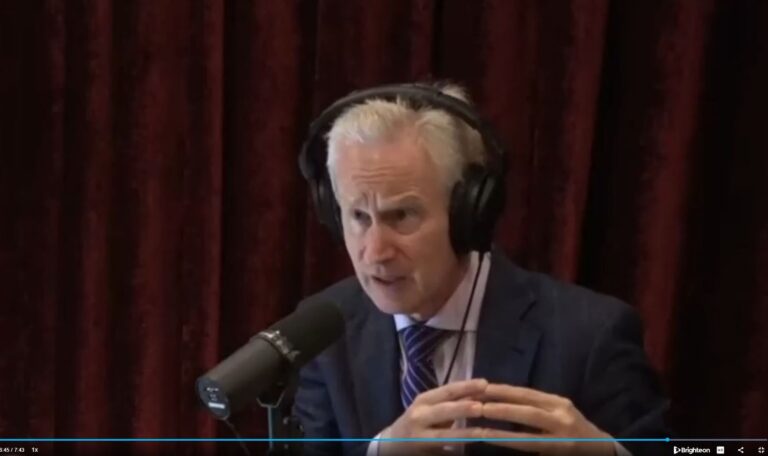 Dr. Peter McCullough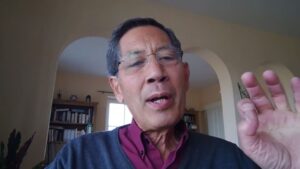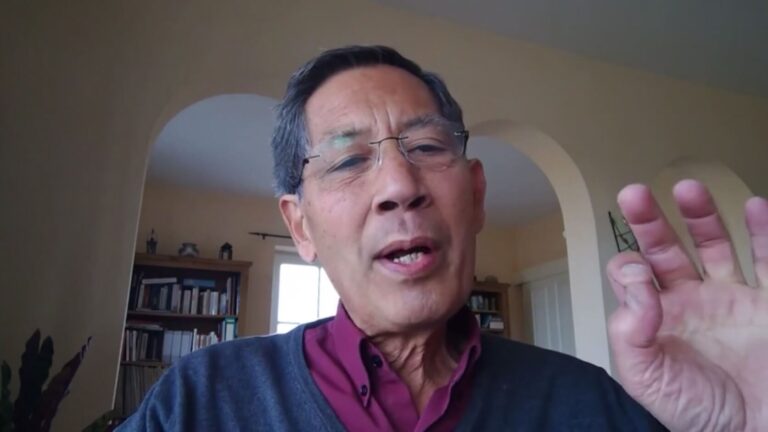 Dr. Sucharit Bhakdi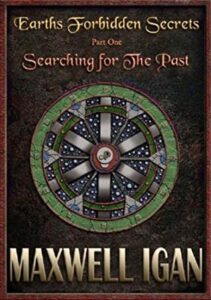 Maxwell Igan (Max Igan)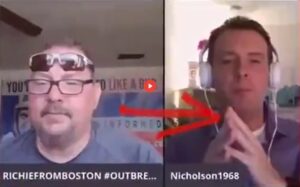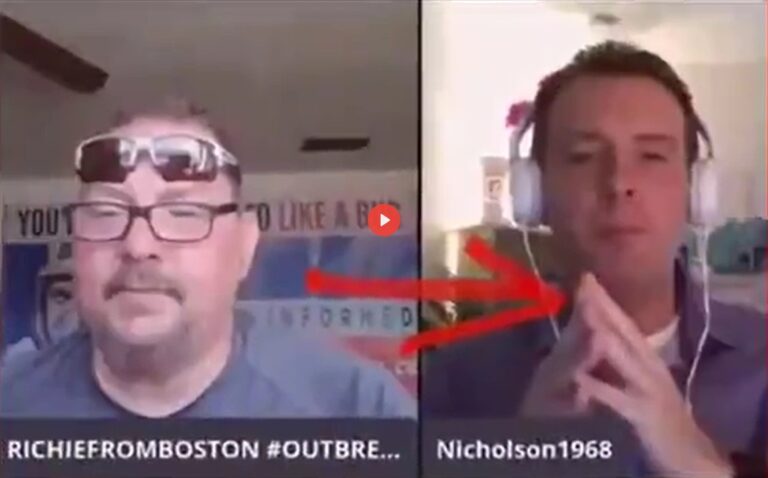 Nicholson1968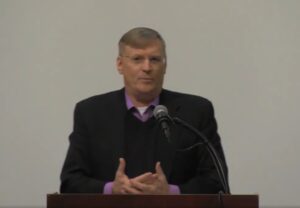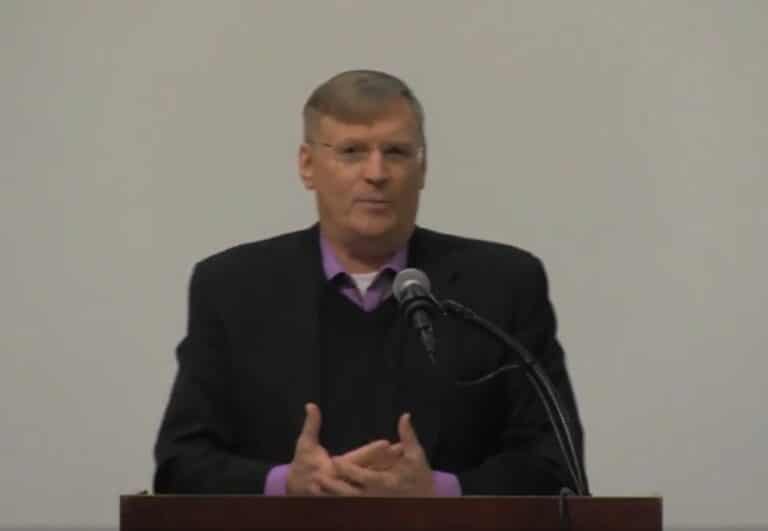 Pastor Chuck Baldwin, verbonden met Steven Ben-nun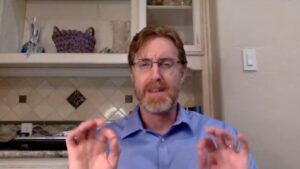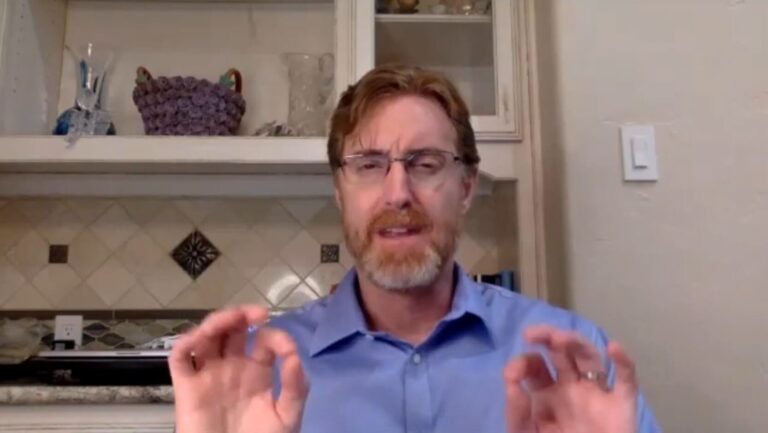 Dr. Bryan Ardis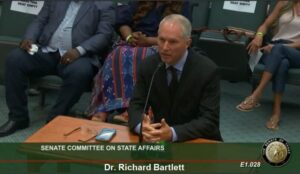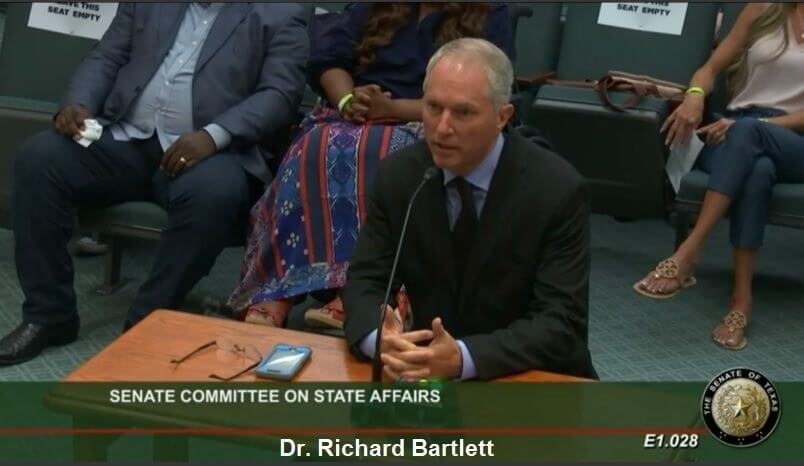 Dr. Richard Bartlett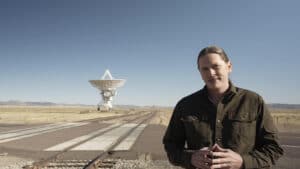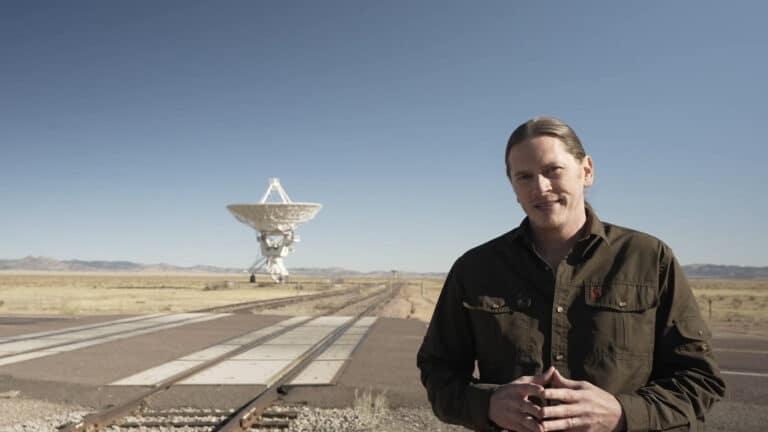 End Times Productions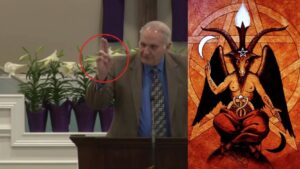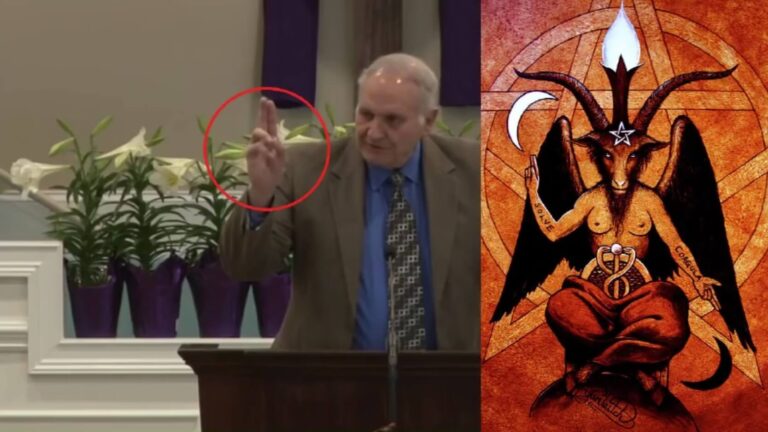 Pastor Charles Lawson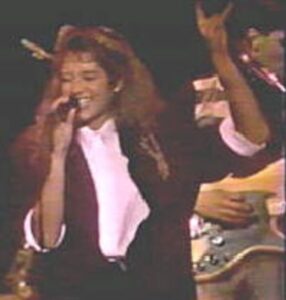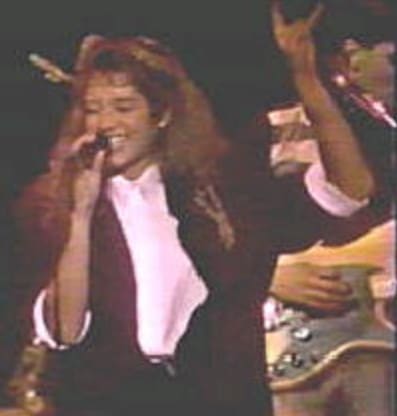 Amy Grant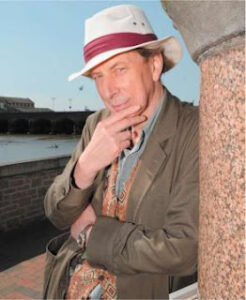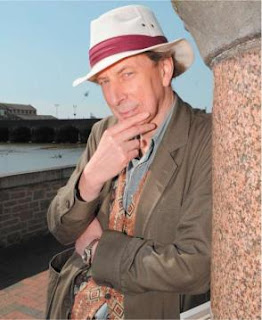 Dr. Vernon Coleman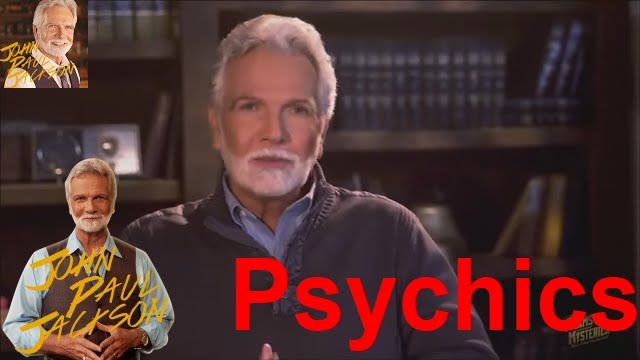 John Paul Jackson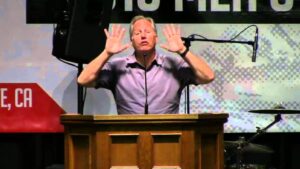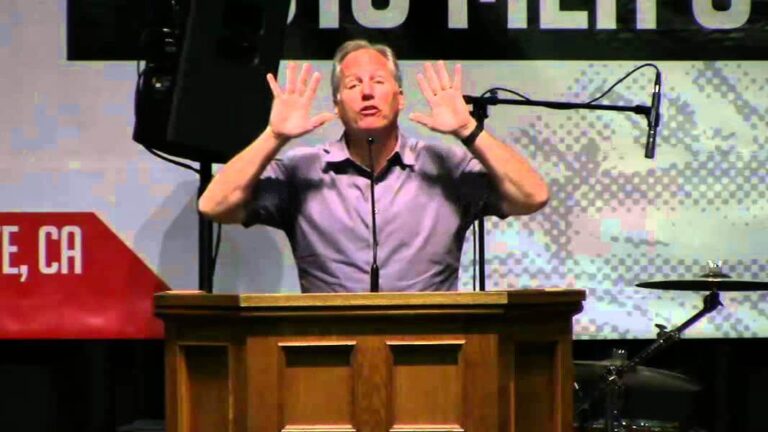 Pastor David Guzik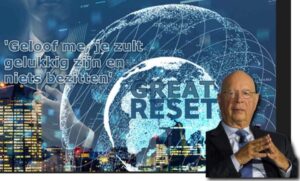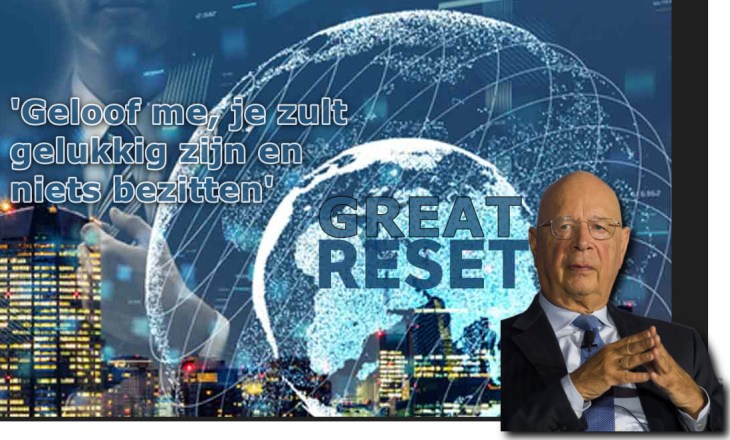 Klaus Schwab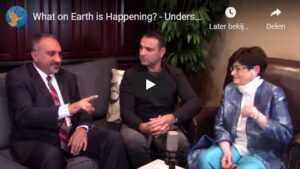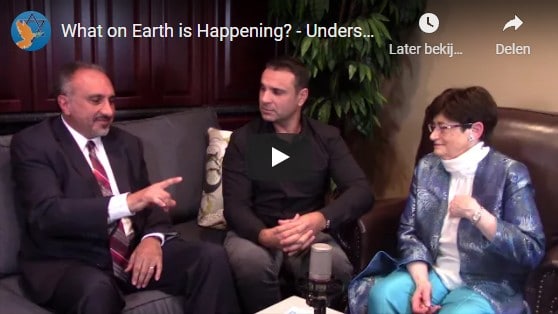 Pastor J.D. Farag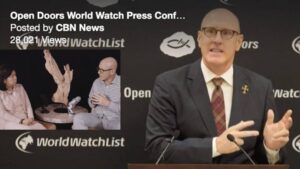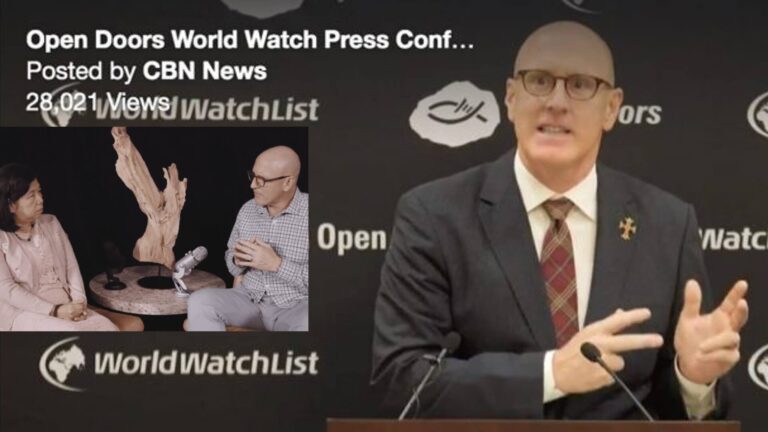 CEO Open Doors, David Curry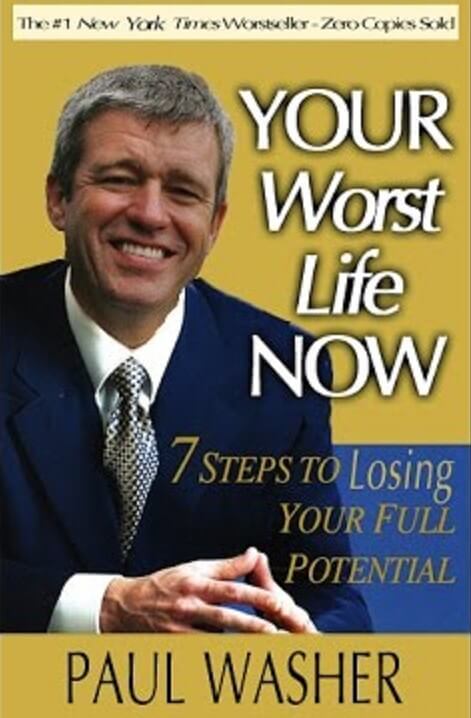 Paul Washer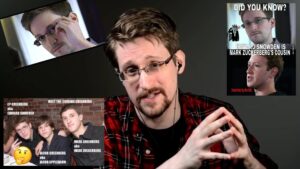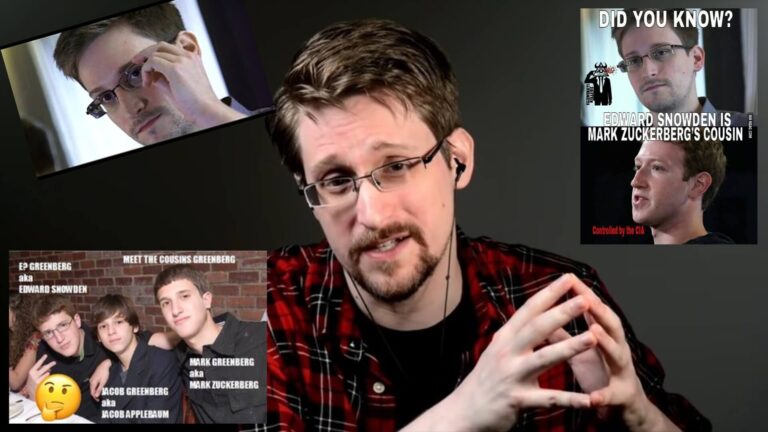 Edward Snowden aka Greenberg, verbonden met Mark Zuckerberg, zijn neef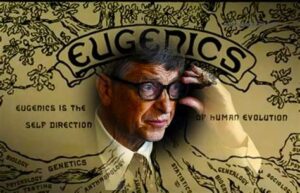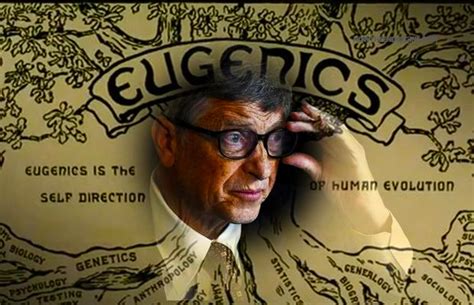 Bill Gates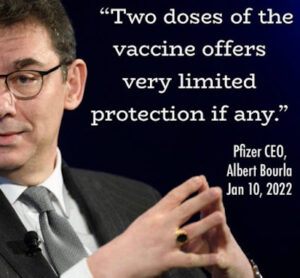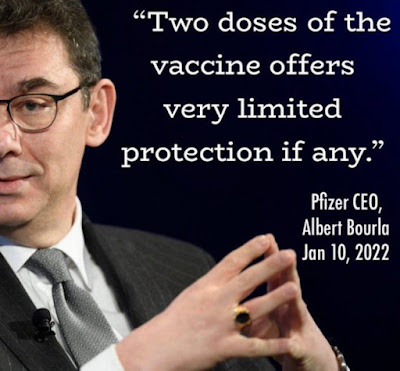 Pfizer CEO Albert Bourla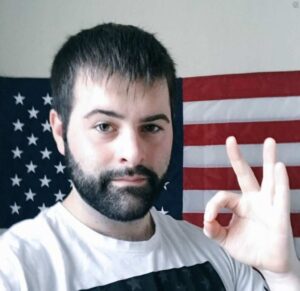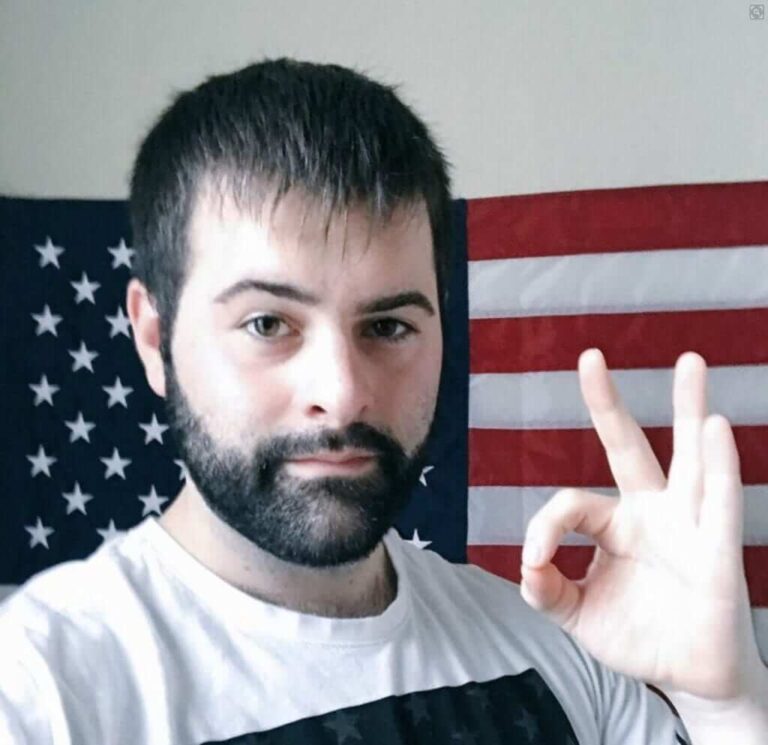 CEO and Founder Gab, Andrew Torba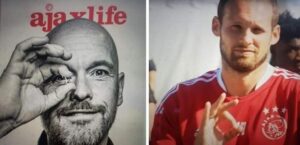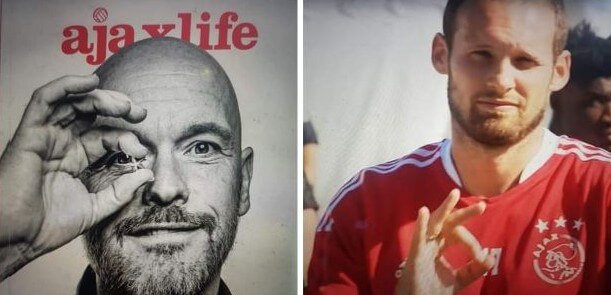 Ajax Freemasons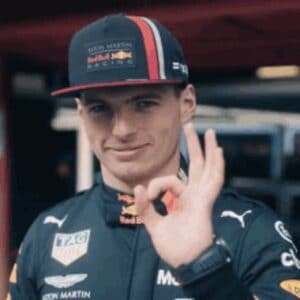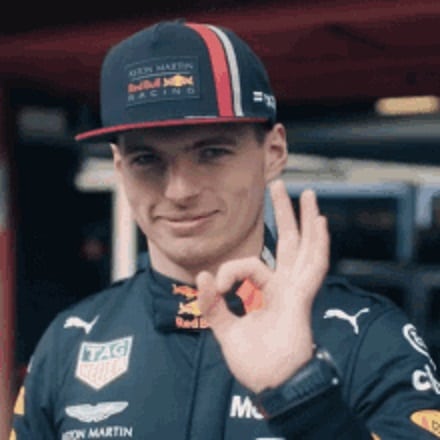 Max Verstappen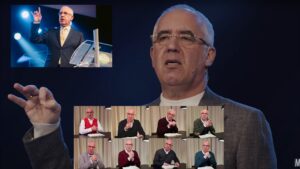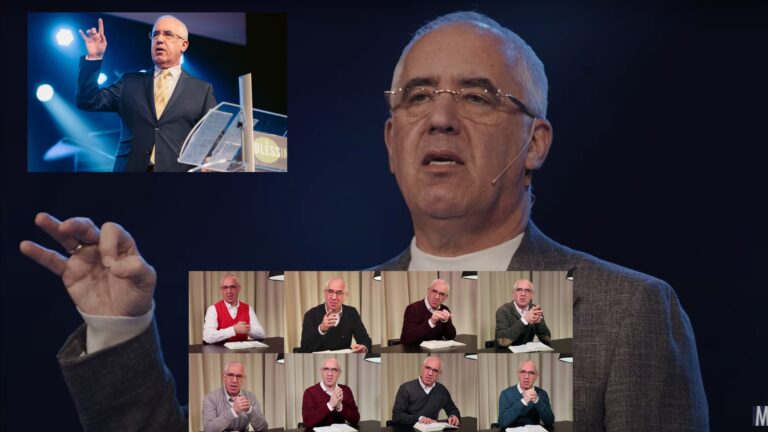 David Maasbach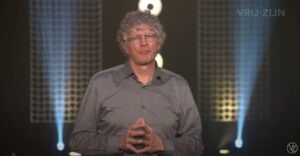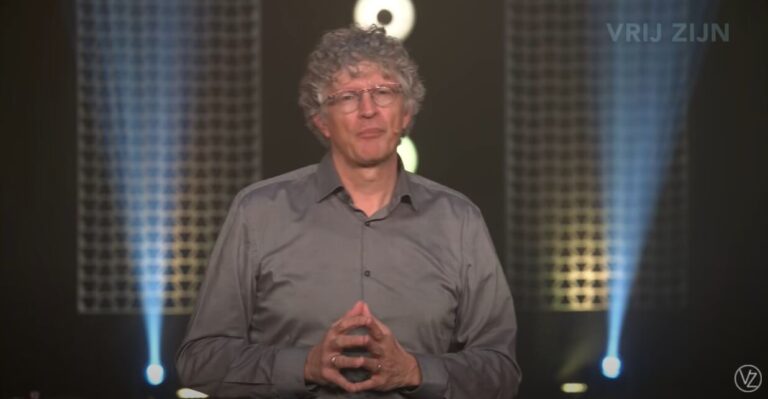 Wilkin van de Kamp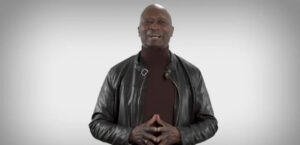 Edgar Holder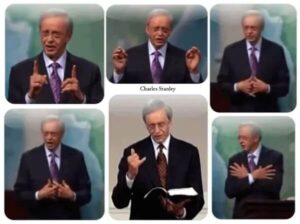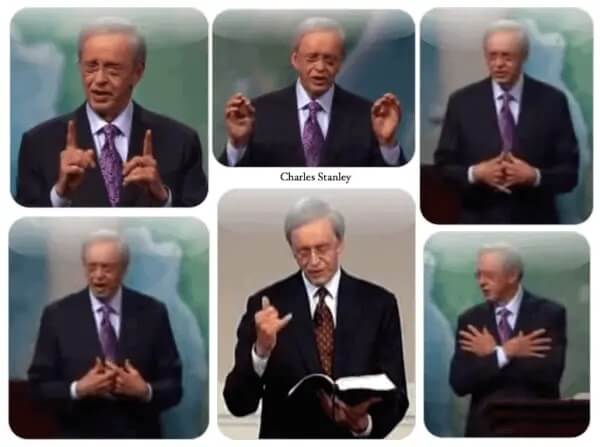 Pastor Charles Stanley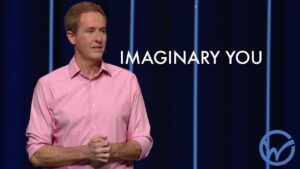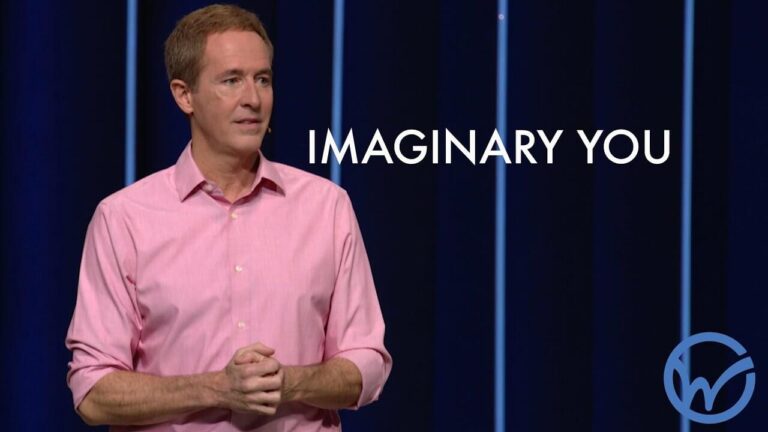 Pastor Andy Stanley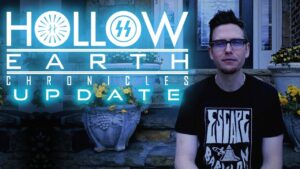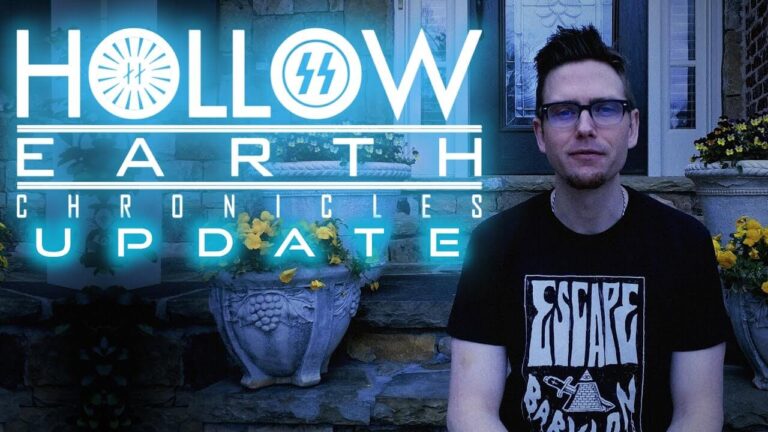 Justen Faull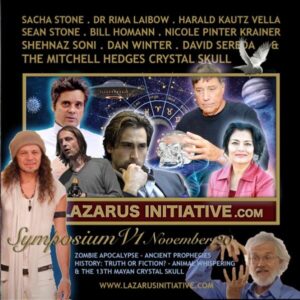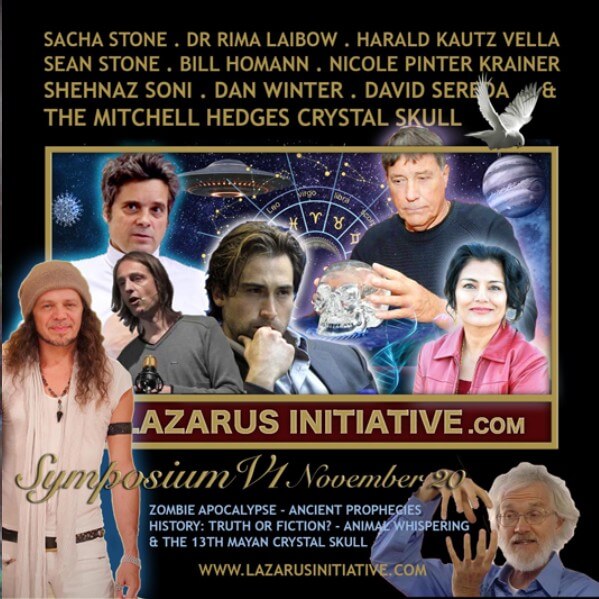 Sacha Stone, Harald Kautz Vella, Dr. Rima Laibo, en vrienden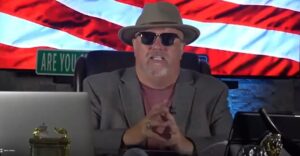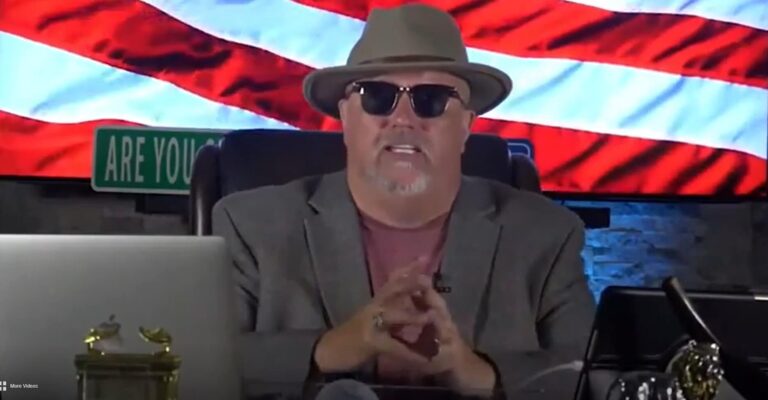 Paul Begley verbonden met Steven Ben-nun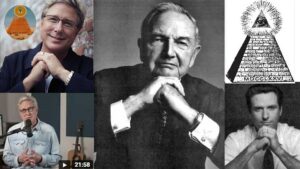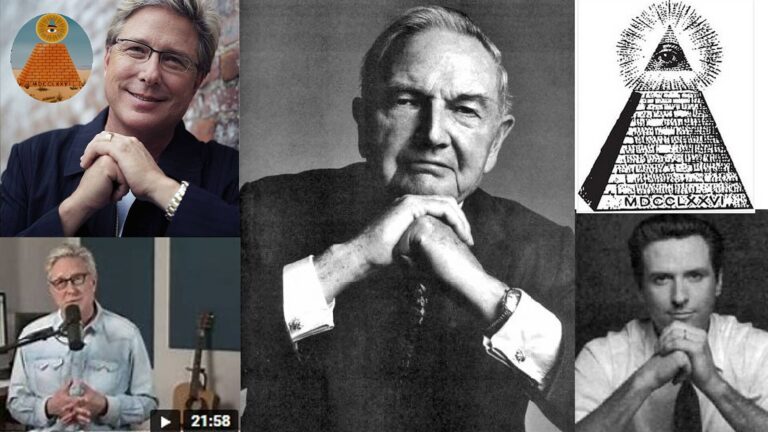 Don Moen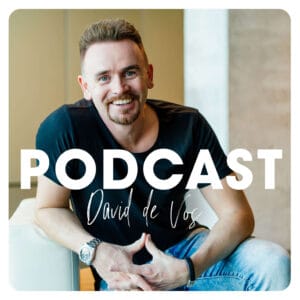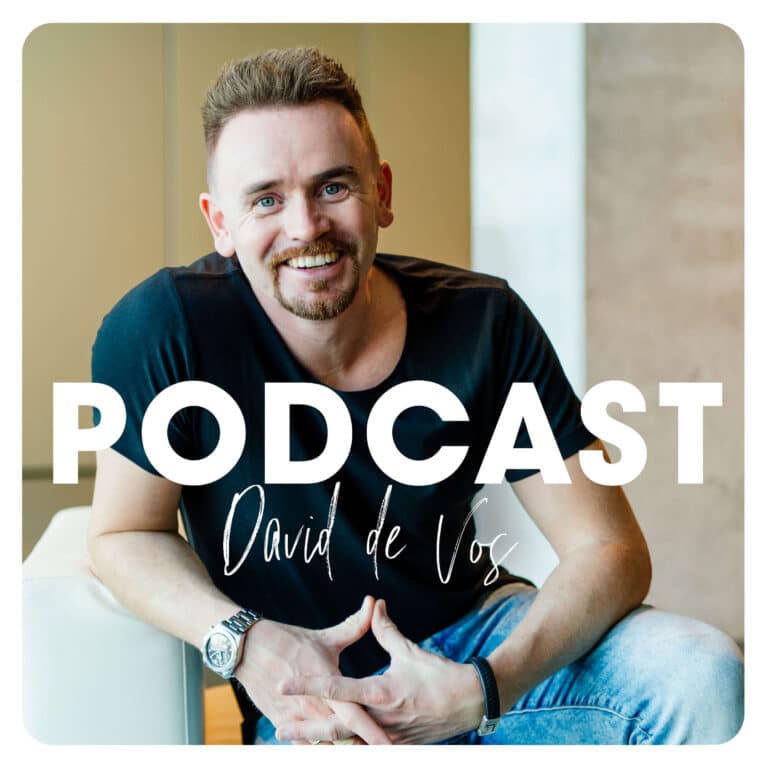 David de Vos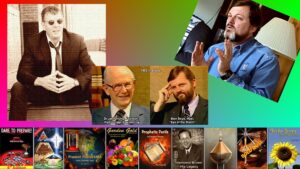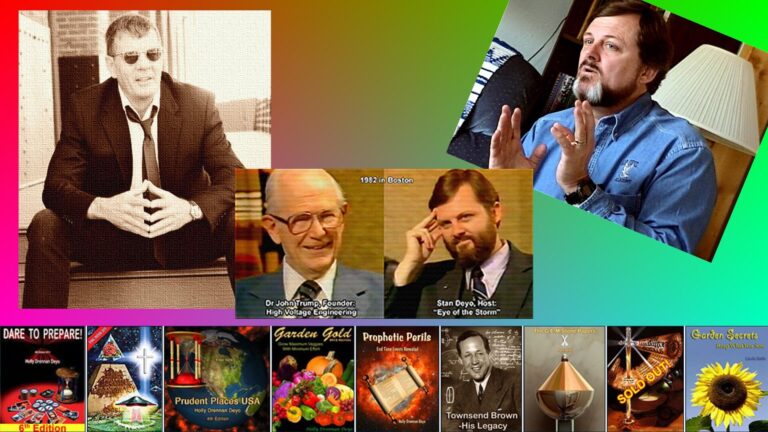 John B. Wells verbonden met Stan Deyo (US Air Force Academy)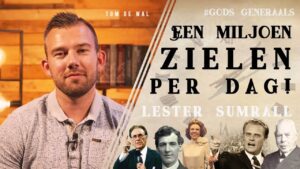 Tom de Wal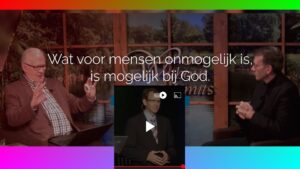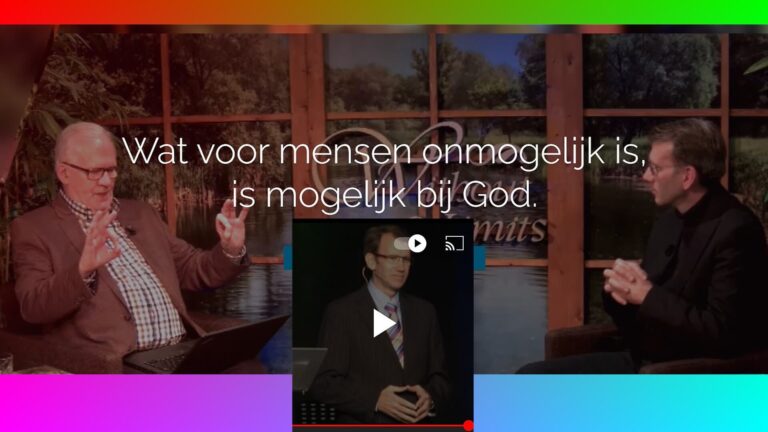 Henk van Zon (TV Family7=66,33)
Alex Stekenburg (ASM (=33) Alexander Stekelenburg Ministries)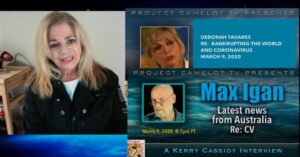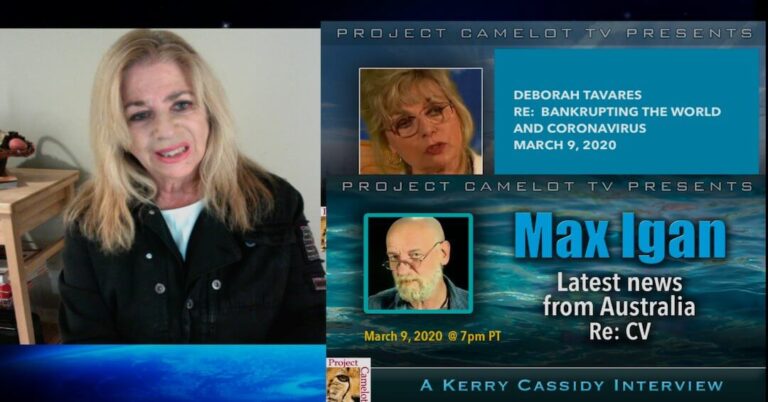 Kerry Cassidy (Project Camelot=777) en Deborah Tavares en Max Igan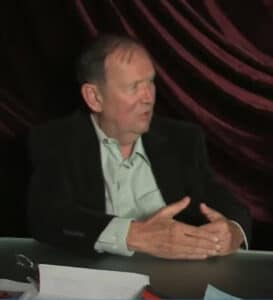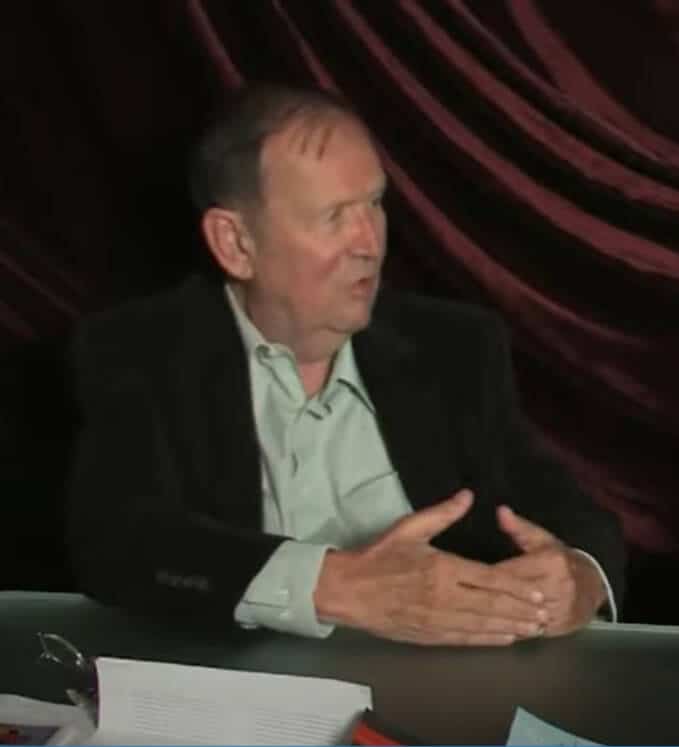 George Green


John Carman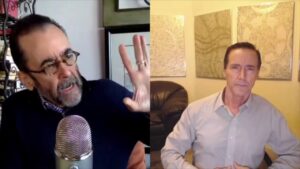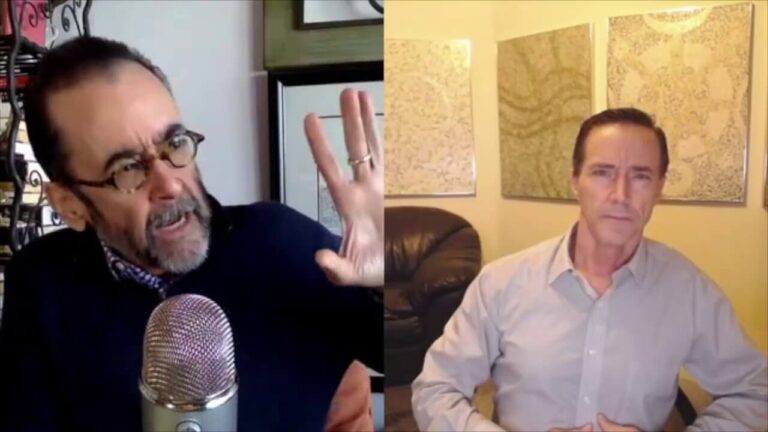 Lionel Wigington en Dane Wigington (Geoengineering Watch)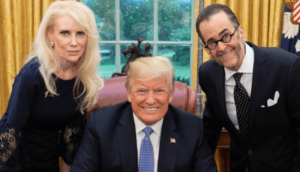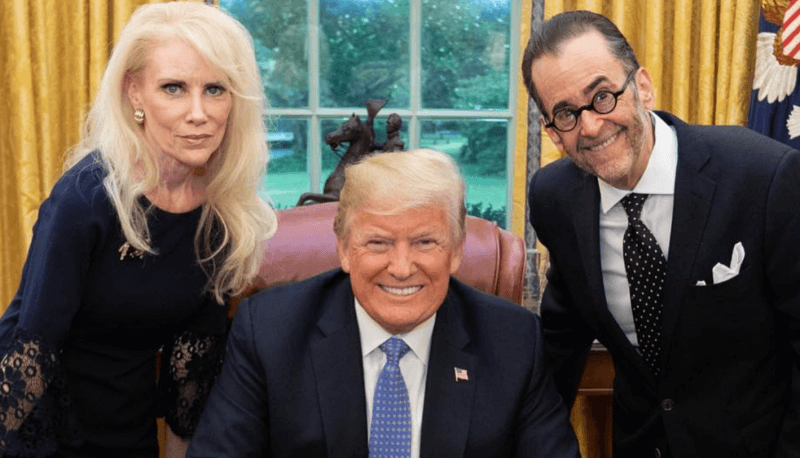 Lionel Wigington verbonden met Dane Wigington, en Trump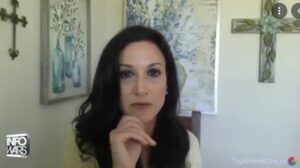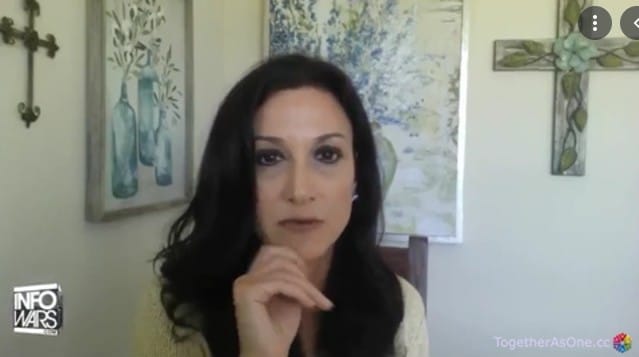 Karen Kingston (Rozenkruiser)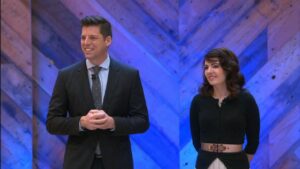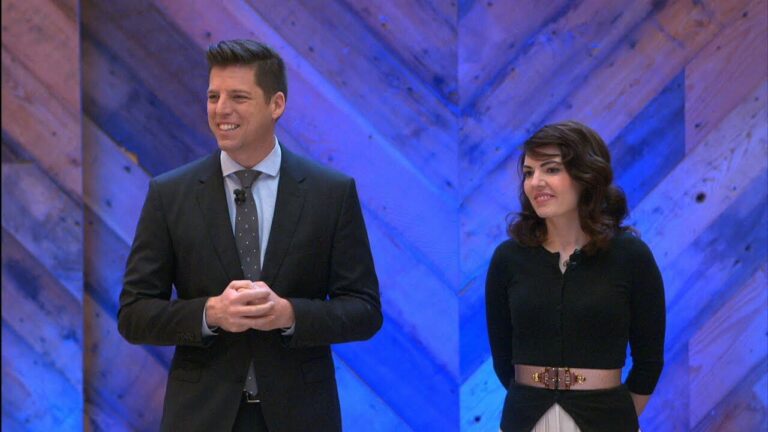 Bobby Schuler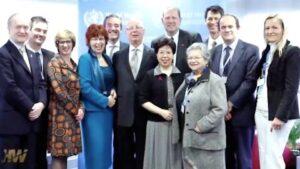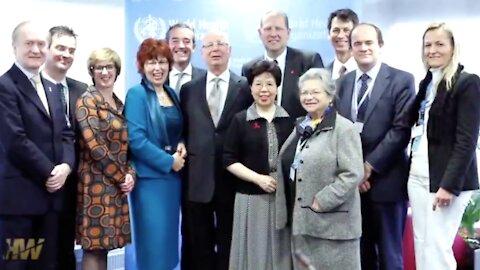 Astrid Stuckelberger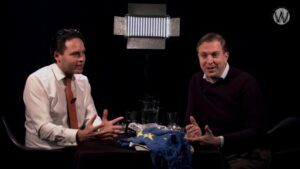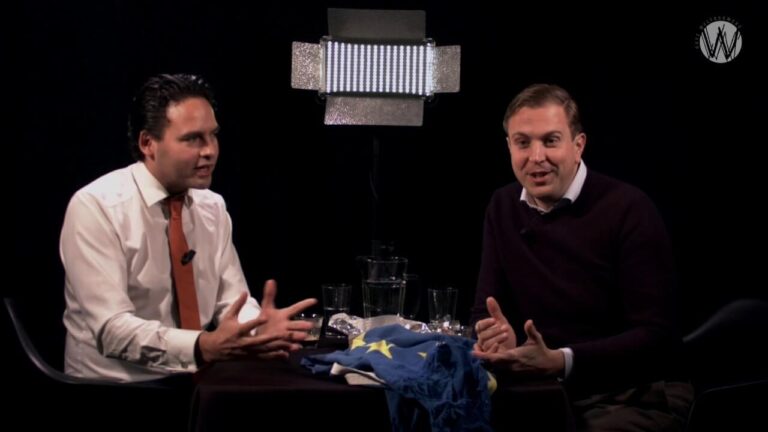 Cafe Weltschmerz  (3 x W = 666)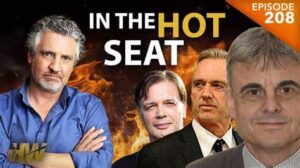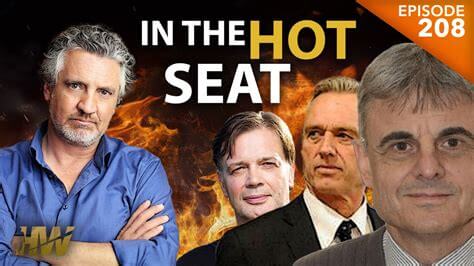 Geert Vanden Bossche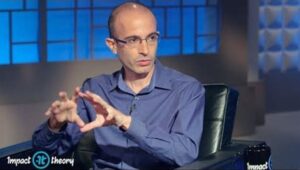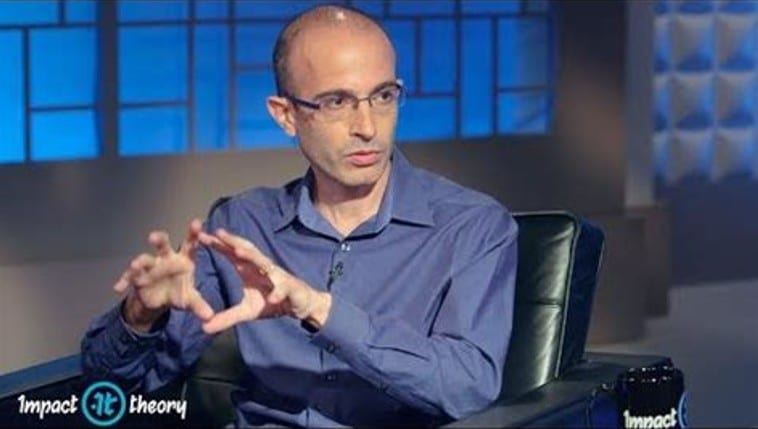 Yuval Noah Harari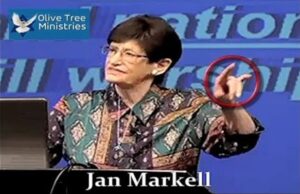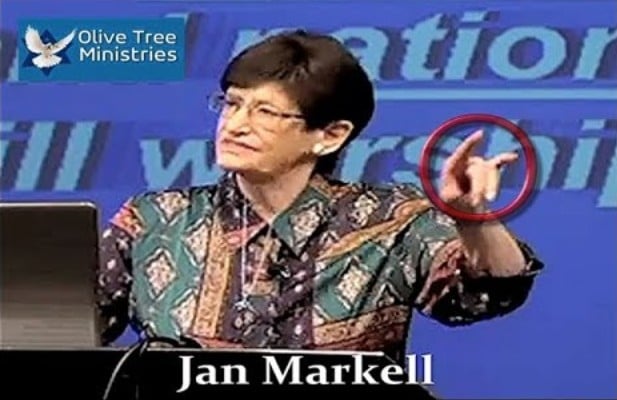 Jan Markell verbonden met Pastor J.D. Farag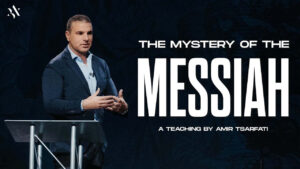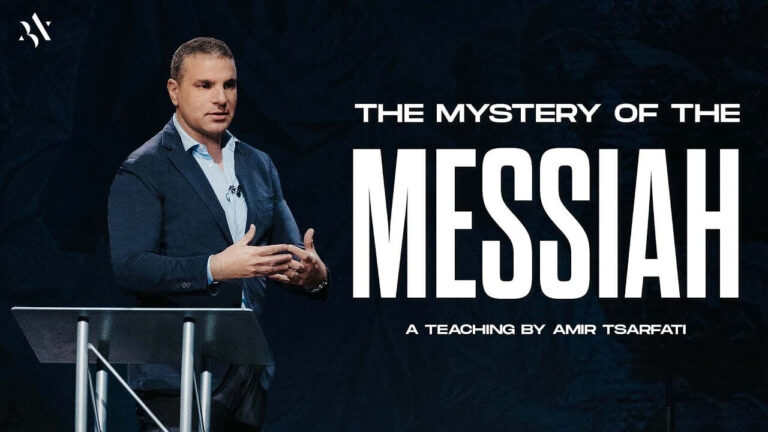 Amir Tsarfati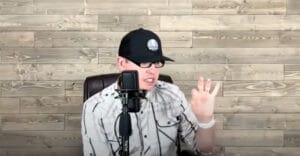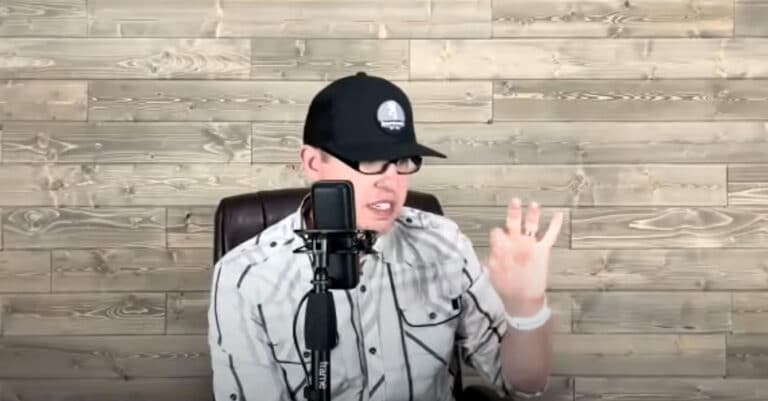 Ricky Scaparo (End Time Headlines)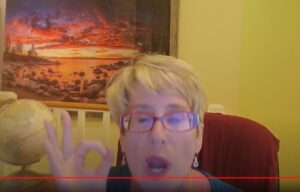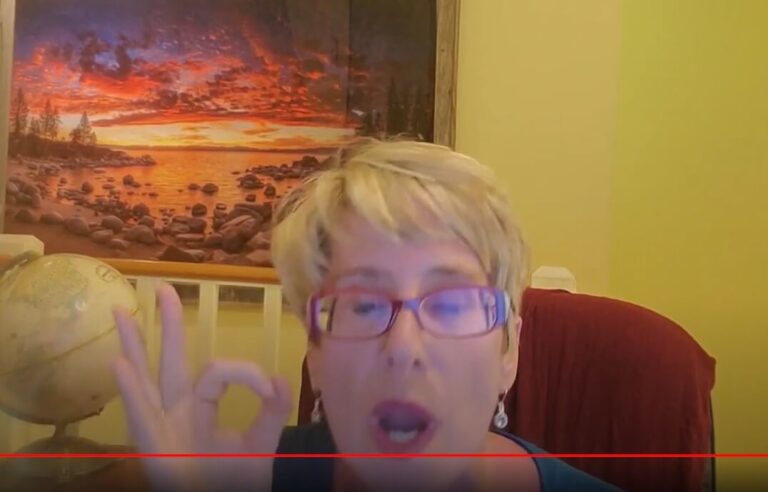 Leigh Dundas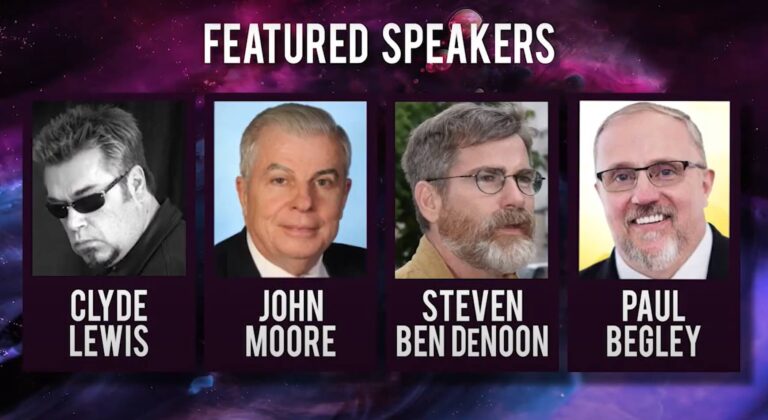 Clyde Lewis, John Moore, Steven Ben-nun en Paul Begley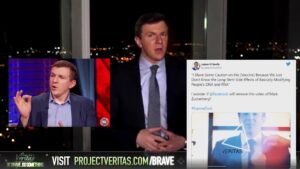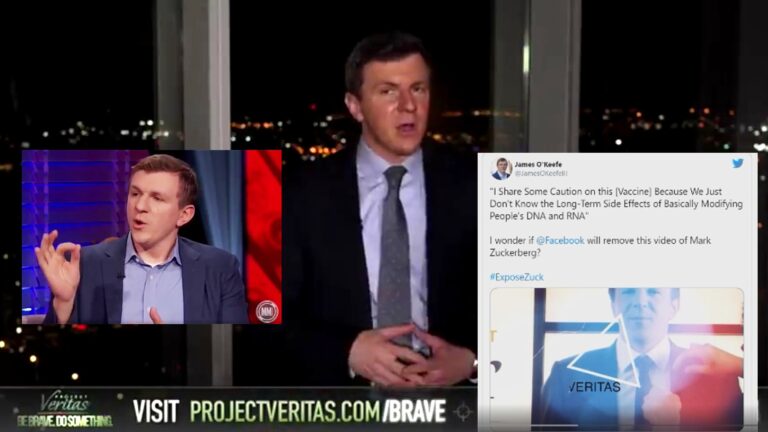 James O'Keefe (Project Veritas)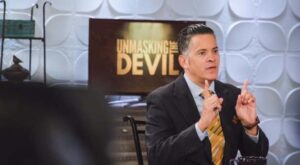 John Ramirez (valse christen, gatekeeper, satanist)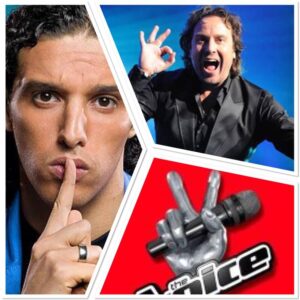 Marco Borsato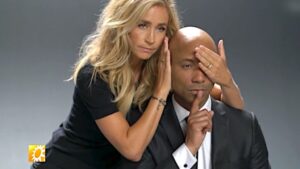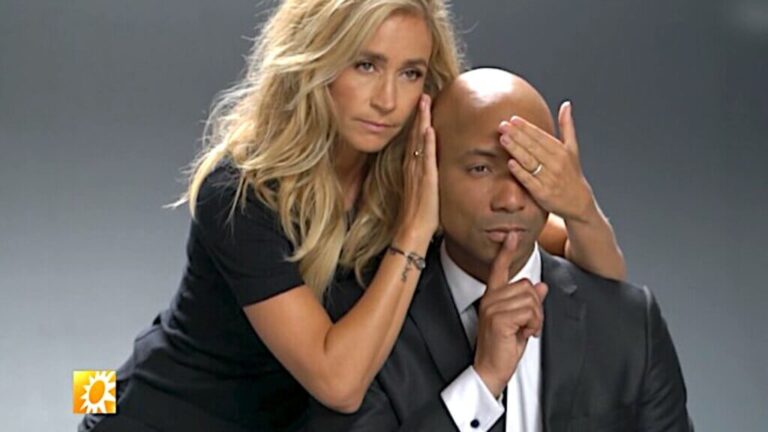 Wendy van Dijk en Humberto Tan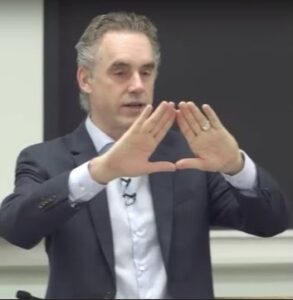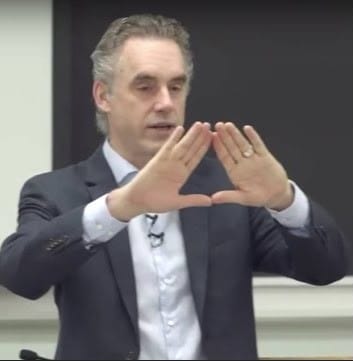 Jordan Peterson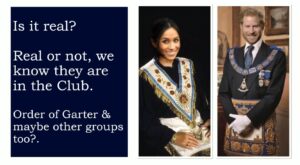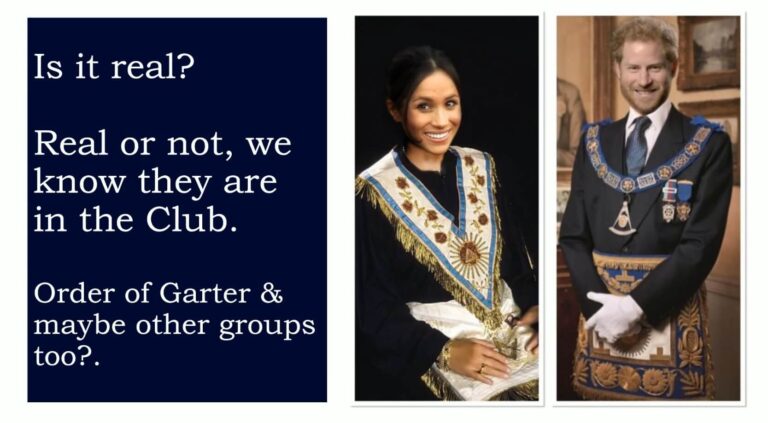 Meghan en Prince Harry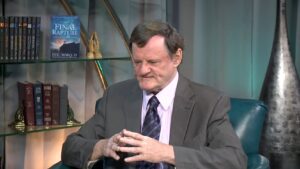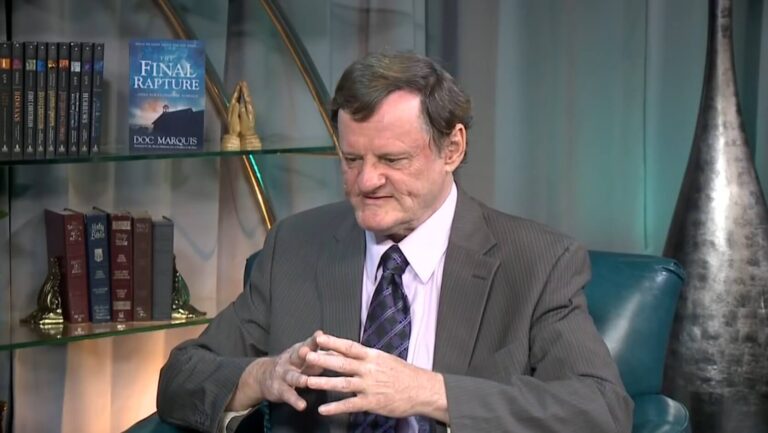 Doc Marquis (zogenaamd 'ex-Illuminati')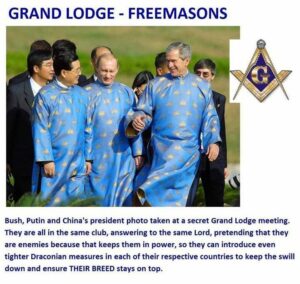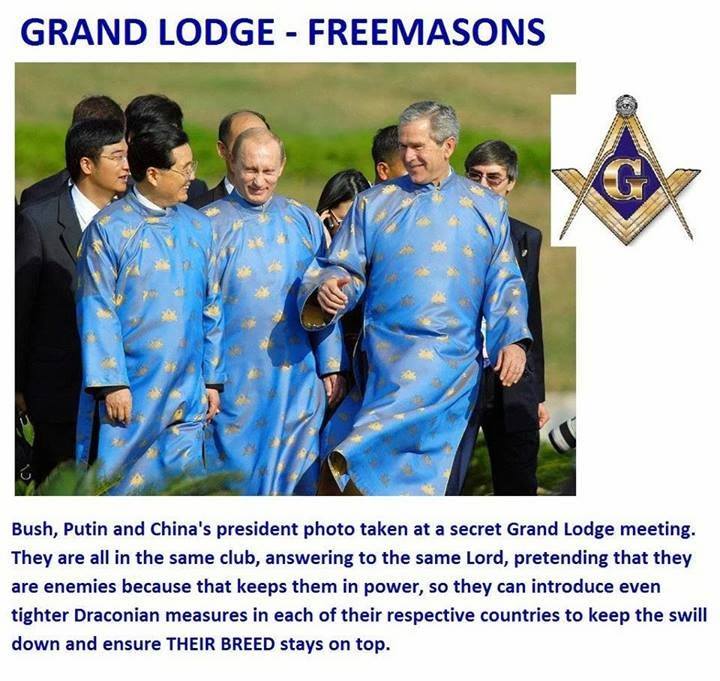 Grand Lodge Vrijmetselaars George W. Bush, Vladimir Putin en Xi Jinping in Vrijmetselaar kledij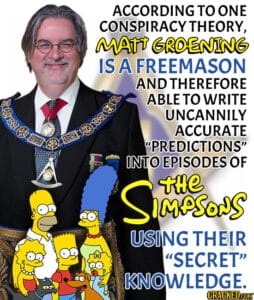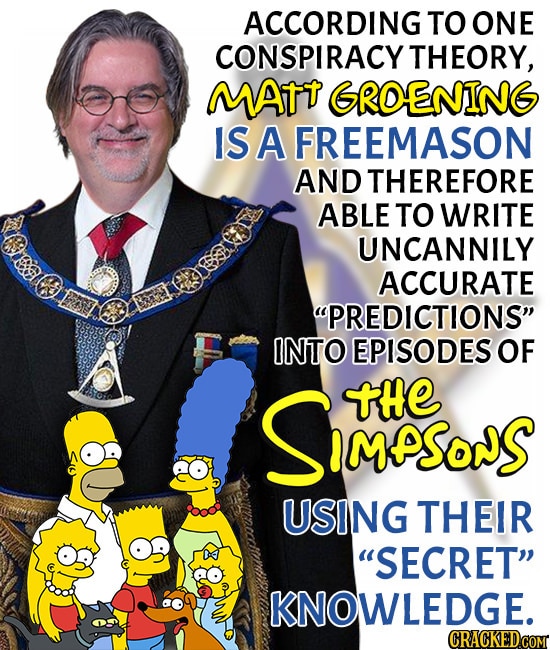 Matt Groening van 'The Simpsons' – Simpson = 33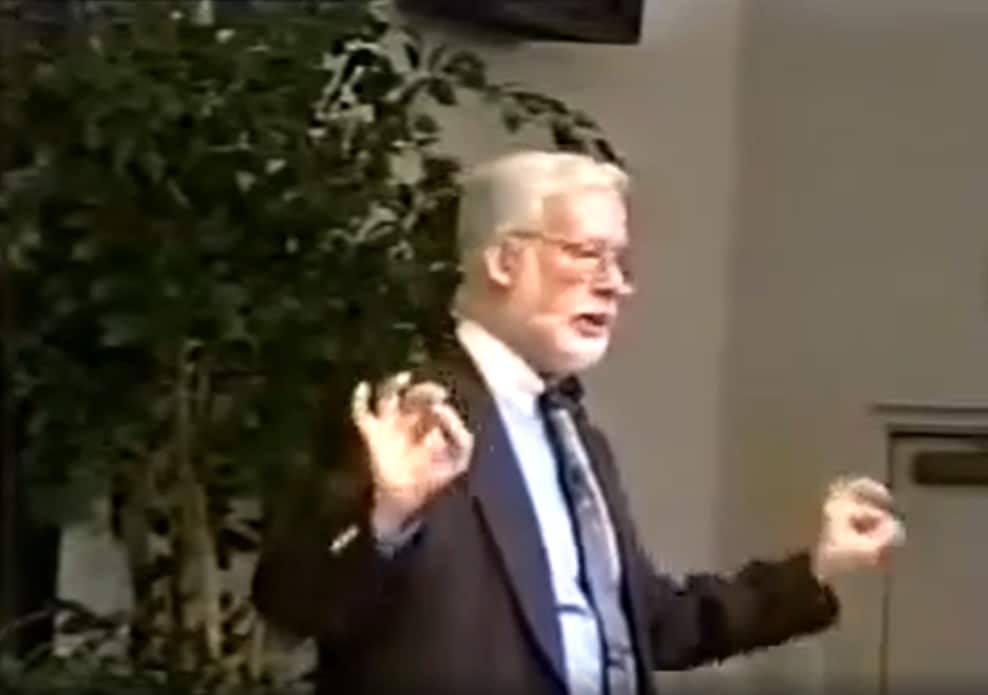 Satanist Illuminist Bill Schnoebelen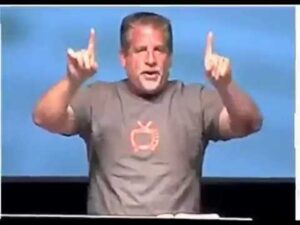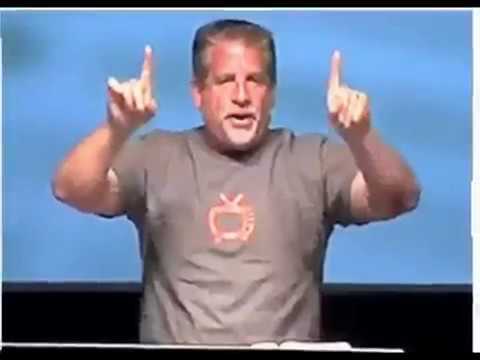 Pastor Tom Huges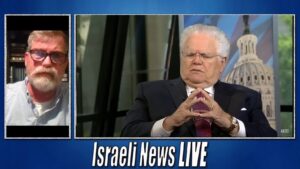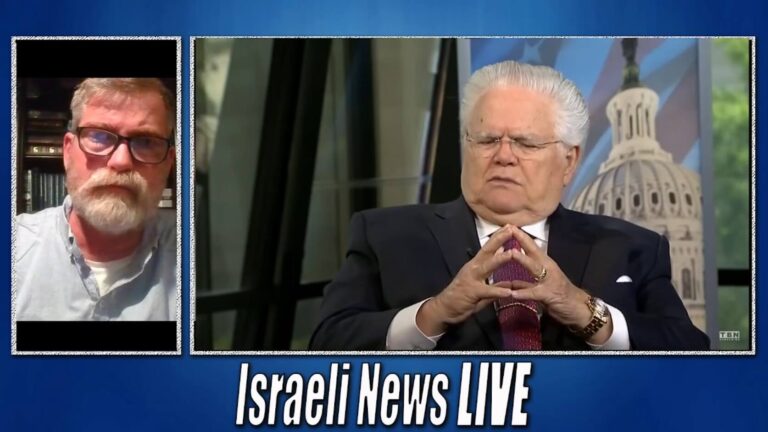 Steven Ben-nun en Pastor John Hagee (Freemasons)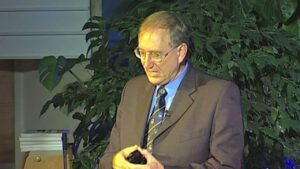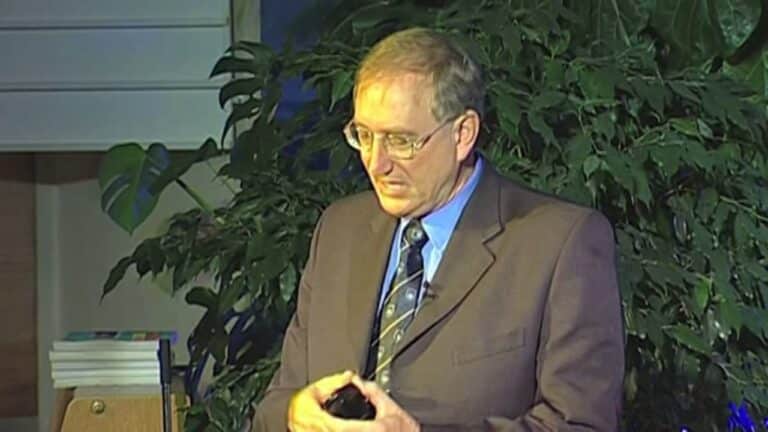 Walter Veith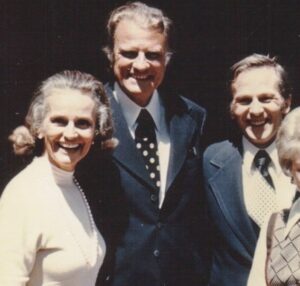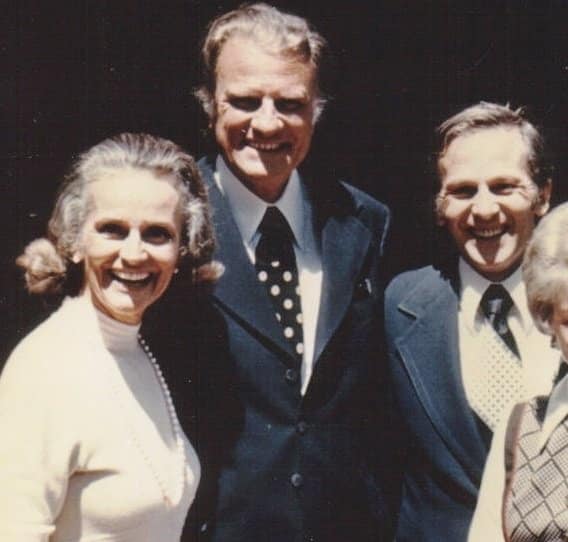 Brother Andrew, oprichter van Open Doors, verbonden met Vrijmetselaars Billy Graham en vrouw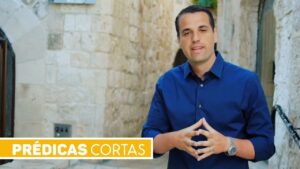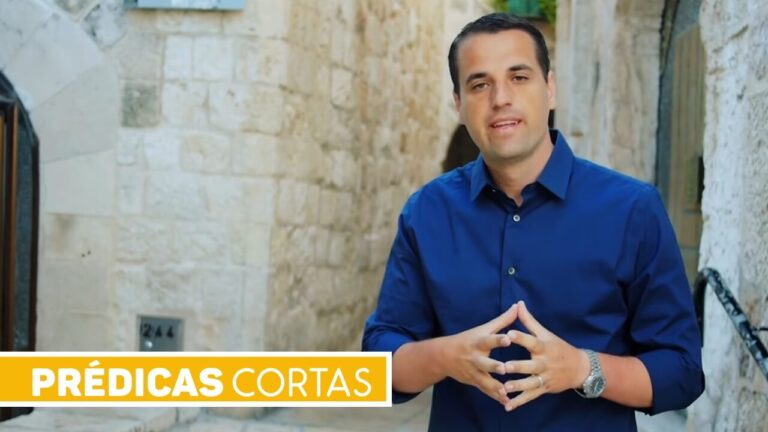 Andres Bisonni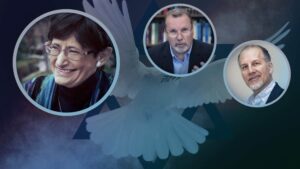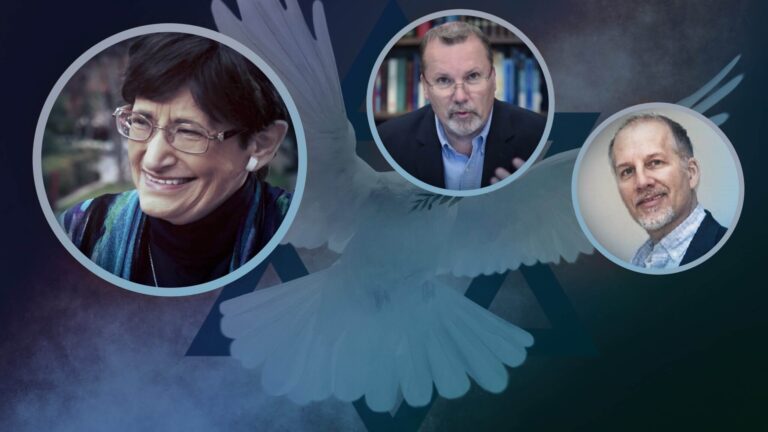 Leo Hohmann verbonden met Jan Markell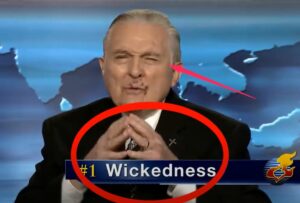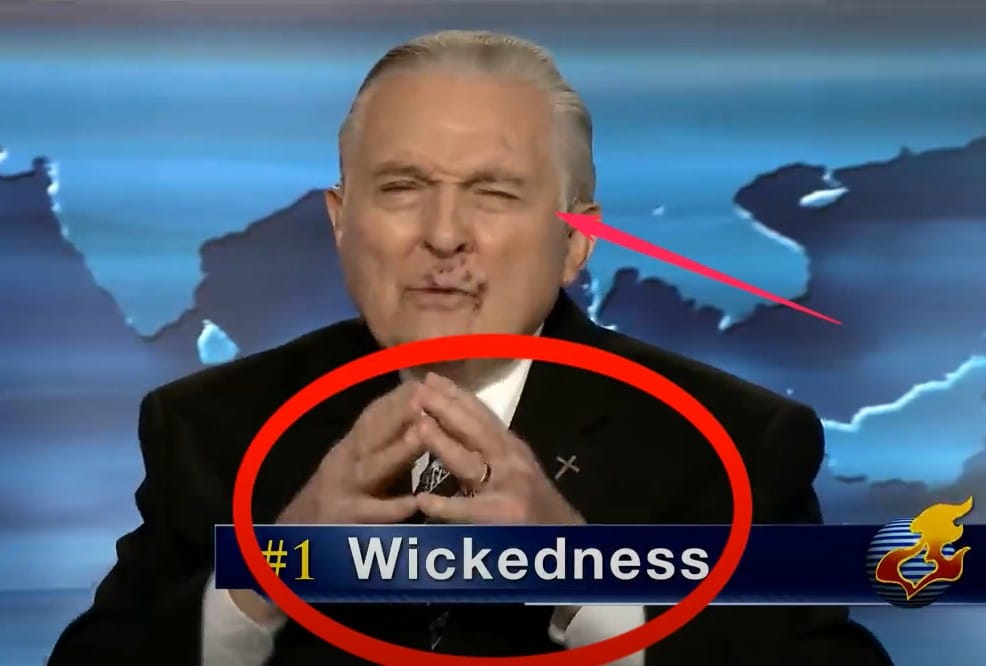 Jack van Impe
Note: deze lijst met foto's wordt telkens weer aangvuld.
Je kunt hen o.a. herkennen aan hun vrienden, hun connecties, en nog veel meer.
Lijst Vrijmetselaars
'Dit is nog maar het topje van de ijsberg.' – Altiyan Childs
Scott Morrison, premier van Australië
Reese Witherspoon, actrice
Aaron Paul
Rita Ora, model
Robert Pattinson
Peter Gabriel
Ashlee Simpson
Adam Lambert
Michael C. Hall
Spice Girls Mel C.
Jack Nicholson, acteur
Selena Gomez
Giovani Ribisi
Lupe Fiasco
Jesse J
Haley Williams
Jeffree Star
Stephen King, auteur
Zoe Kravitz
Ashton Kutcher
Chris Evans
Cuba Gooding, acteur
River Phoenix
Barack Obama, voormalig president van de VS
Vladimir Putin, president van Rusland
John Howard, voormalig premier van Australië
Daniel Andrews, Australië
Kevin Rudd
Tony Abbot, Australië
Julia Gilad, Australië
Alexander Skarsgrd
Billy Idol
Eva Green
Ozzy Osbourne, rockster uit Groot-Brittannië
Chris Angelo
Jay Zee, rapster
Chris Anton
Madonna, popster
Dr. Anthony Fauci, "America's doctor"
David Rockefeller, miljardair bankier
Donald Trump, voormalig president, VS
Jay Leno, talkshowhost
Andy Garcia, acteur
Idris Elba
Elijah Wood
Eric Bana
Ewan McGregor
Hugh Jackman, acteur
George W. Bush, voormalig president van de VS
Oasis-Noel Gallagher
Rihanna Chopard
Michael Richards (Kramer), acteur
Tony Abbot
Keith Richards, muzikant (Rolling Stones)
Celine Dion, muzikant
Antonio Baneras, acteur
Christina Ricci
Adrian Brody
Lady Gaga, muzikant
Little Wayne, muzikant
Albert Pike, landcommandant Sovereign Pontiff Master of Scottish Rite Masonry, Verbonden generaal tijdens burgeroorlog
John Wilkes Booth, moordenaar van president Abraham Lincoln
Kanye West, rapmuzikant
Aaron Eckhardt
Kelly Osbourne
Benicio Del Toro, acteur
Kelly Hart
Bruce Springstein, muzikant
Amy Schumer
Kevin Costner, acteur
Emma Roberts
Barack Obama, voormalig president, VS
Ralph Fiennes
Elle Fanning
Dakota Fanning
Helen Mirren
Adam Driver
Robbie Williams, acteur
George Washington, eerste Amerikaanse president
Prince, muzikant
Harry Truman, voormalig president van de VS
Queen Elizabeth, koningin van Engeland
Jorge VI del Reino Unido, koningin Elizabeth's vader
Prins Charles
Prins Harry
Prince William
Prince Edward, grootmeester Engelse vrijmetselarij
Prins Phillip, overleden echtgenoot van koningin Elizabeth
Manley P. Hall, auteur, 33e graad, vrijmetselaar van de 20e eeuw
John F. Kennedy, voormalig president van de VS
George Clooney, acteur
Miguel
Incubus
Mila Jovovich
Milo Yiannopoulos
Mika, Universal Music
Jared Leto
Cate Blanchett, actrice
Buck Mills Berry
Jason Schwartzman
Ricky Martin
William Baldwin
R Kelly
Woody Harrelson, acteur
Benedict Cumberbatch
Will Smith, acteur
Kate Moss
Willow Smith
Michael Jackson, muzikant
Paris Jackson
Kardashians
Robin Williams, acteur
Zelda Williams
Miriam Leone
Kevin Bacon, acteur
Kid Cudi
Adam Lambert
Beyonce, zanger
Ginger Spice
Adrian Grenier
Bill Hader
Al Pacino, acteur
Jodie Foster, actrice
Brendon Uri
Robert De Niro, acteur
Zoe Kravitz
Minka Kelly
Monica Belucci
Ariana
Tom Hanks, acteur
Chet Hanks
Lea Seydoux
LeBron James, basketballer
Jacki Chan, acteur, karate-expert
Jake Gyllenhaal
Maggie Gyllenhaal
Hailey Clauson
Chadwick Boseman
Noel Gallagher
Liam Gallagher
Lera Pentelute
Mark Ruffalo
Ryan Phillipe
Liv Tyler, actrice
Shaquille O'Neal, basketballer
Leona Lewis
Leonard Cohen, muzikant
Natalie Dyer
Johah Hill
Aldis Hodge
Ashton Kutcher
Mila Kunis
Sophie Monk
Benjie Madden
Isla Fisher
Liam Hemsworth
Jimi Hendrix, muzikant
Andrew Garfield
Ben Stiller, acteur
Isabella Cruise
Tyra Banks
Steve Vizard, late night talkshowhost
Jimmy Fallon
Rove Mcmanus
Craig Ferguson
Graham Norton
Jimmy Kimmel
Conan Obrien
Stephen Colbert, presentator van tv-talkshow
Alexander Skarsgard
Lionel Richie
Nicole Richie
Bob Marley, muzikant
Mark Wahlberg
Orlando Bloom
Chris Hemsworth
Natalie Imbruglia
Patrick Swayze, acteur
Neil Young, muzikant
Ryan Tedder
Bon Jovi, muzikant
Richie Sambora
Leonardo DiCaprio, acteur
PJ Harvey
Zac Efron
Hayley Williams
Julia Roberts, actrice
Hillary Clinton, voormalig minister van Buitenlandse Zaken en presidentskandidaat, en senator, echtgenote van voormalig president Bill Clinton
Boris Johnson, premier Minister van Engeland
Mumar Khadaffi, voormalig president van Libië
Robert Mugabe, president Zimbabwe
Hosni Mubarak, voormalig president van Egypte
Ronald Reagan, voormalig president van de VS
Michail Gorbatsjov, voormalig premier van de Sovjet-Unie
Henry Kissinger, voormalig staatssecretaris en nationaal veiligheidsadviseur onder President Richard Nixon
Sean Hannity, nieuwslezer
Larry King, tv-presentator
Mahmoud Ahmadinejad, voormalig president van Iran
Saddam Hussein, voormalig president van Irak
Benjamin Netanyahu, voormalig president van Israël
Yassar Arafat, voormalig voorzitter van de Palestijnse Bevrijdingsorganisatie (PLO)
Kim Jong-Un, president van Noord-Korea
Nathan Rothschild
Jacob Rothschild
James De Rothschild
Giuseppi Mazzini, Italiaans hoofd van de Vrijmetselarij en oprichtster van de maffia
John Gotti, maffiabaas
Paus Benedictus
Paus Franciscus
Paus Johannes Paulus II
Bono, muzikant U2
Jeff Goldblum, acteur
Ariel Sharon, voormalig Israëlische premier
Ishtak Rabin, voormalig Israëlische premier
Angela Jolie, actrice
Emily Browning
Twenty One Pilots
Bird Man
Mack Maine
Ben Affleck, acteur
Matt Damon, acteur
Cindy Crawford, actrice
David Blaine
Megan Fox
Brian Austin Green
John Travolta, acteur
Jude Law
Paul Stanley, muzikant, Kiss
Gene Simons, muzikant, Kiss
Uma Thurman, actrice
Tom Hardy
Kobi Bryant, basketballer
Richard Gere, acteur
Richard Pryor, komiek/acteur
Sinead O'Connor
Nick Carter, muzikant, Backstreet Boys
Liv Shreiber
Naomi Watts
Phil Collins
Lily Collins
Cody Simpson
Terrence Howard, acteur
Miley Cyrus, zanger
Fetty Wap
Florence Welch
Francis Ford Coppola, filmregisseur
Robert Pattinson
Kristen Stewart
Sam Worthington
Blake Lively
Jeremy Renner, acteur
Jenny McCarthy
Sting, muzikant
Robert Palmer
Vince Mortensen, acteur
Tila Tequila
Val Kilmer, acteur
Chris Rock
David Spade
Vince Vaughn
Usain Bolt, atleet
Tilda Swinton
Olivia Newton John, zanger, actrice
Robert Downey Jr.
Matt Dillon, acteur
Emma Watson
Olly Alexander
David Bowie
Lindsay Lohan, actrice
Meryl Streep, actrice
Kendall Jenner, model
Colin Ferrell, acteur
Keanu Reeves, acteur
Kylie Jenner
Colin Firth
Daniel Radcliffe
Kylie Minogue
Michael Hutchence
Jean Claude Van Damme, acteur
Dustin Hoffman, acteur
Keith Urban
Robbie Williams
Savage Garden
Amy Winehouse
Clint Eastwood, acteur
Vincent Cassel
Lisa Marie Presley
Elvis Presley, muzikant
Alfred Hitchcock, filmregisseur
Marilyn Monroe, actrice
Charlie Chaplin, acteur, komiek
Doris Day, actrice
James Dean, acteur
Lloyd Shearer
Bud Abbot en Costello, komieken
Marvin Gaye, zanger
Clark Gable, acteur
Audrey Hepburn, actrice
Marlon Brando, acteur
Pharrell Williams
Marc Anthony
Daniel Kaluuya
Hayden Panettiere
Don Cheadle, acteur
Michael Fassbender
Ethan Hawke, acteur
Peter Gabriel
Shia Laboufe
Denzel Washington, acteur
Simon Baker
Michelle Williams
Eva Longoria
Dita Von Teese
De Veronica's
Eva Green
Amber Heard
Michael C. Hall
Jennifer Connelly
LL Cool J
Mac Miller
Gwen Stefani
Emmanuel Lewis
Christiano Renaldo
Anthony Bourdain
Ferran Adria
Tom Wolfe
Gordon Ramsay
Anuncio Mauro
Adam Perry Lang
Jordi Roca
Alex Atala
Duff Goldman
Asma Kahn
Christina Tosi
Isaac Carew
Jamie Oliver
Phillipe Legendre
Ainsley Harriott
Harrison Ford, acteur
Dennis Hopper, acteur
Missy Higgins
Ruby Rose
Rick Springfield
Julio Ilesias, zanger
Christ Pine
Travie McCoy
Selena Gomez
Sam Smith
Rob Lowe
Russell Crowe, acteur
Nick Cave
Paris Hilton
Gerard Way
Nick Lachey
Johnny Depp, acteur
Helen Bonham Carter
Margot Robbee
Martin Scorcese, filmregisseur
Kiera Knightly
Jordan Sparks
Christopher Walken, acteur
Avril Lavigne
Elvis Costello
Charles Darwin, wetenschapper/bioloog
Phil Collins, commentator
Bob Dylan, singer/songwriter
JK Rowling, auteur van Harry Potter-serie
Eliphas Levi, auteur, beroemde satanist
George W. Bush, voormalige Amerikaanse president
Laura Bush, echtgenote van George W. Bush
Bill Clinton, voormalige Amerikaanse president
Anton LaVey, oprichter van de Church of Satan, auteur van Satanic Bible
Brad Pitt, acteur
Slash, Guns and Roses-gitarist
Don Cheadle, acteur
Drake
Britney Spears, actrice
Marilyn Manson, muzikant
Kesha
Ivra Levine, zanger
Agia Argentor
Amber Herd
Elon Musk
Blink 182
Cindy Lauper, muzikant
Christian Bale
Ashley Tisdale
Bonnie Rait
John Cleese, komiek met Monty Python
Motley Crew
Tommy Lee
Vince Neil
Courtney Love
Quentin Terrantino
Cher, zangeres, actrice
Cardi B
John Alexander
Helen Blavatsky, auteur, The Secret Doctrine
Danny Glover, acteur
Drew Barymore, actrice
Elijah Wood, acteur, Frodo in Lord of the Rings
Sammy Davis Jr., zanger, cabaretier, acteur
Bill Cosby, cabaretier, acteur
Frank Sinatra, zanger, acteur
Billie Eilish
Eminem, rapper
David Beckham
Victoria Beckham
Robert Downey Jr.
David Duchovny
Jefree Star
Katy Perry, zanger
Stevie Nicks, zanger
John Malkovic, acteur
Enrique Eglesias
Joe Rogan, radiopresentator
Rick Springfield
Bon Scott, muzikant AC/DC
Brian Johnson, muzikant AC/DC
Vince Neil, muzikant, AC/DC
David Bowie, zanger
Hanna Beth Merjos
Audrey Kitching
Jefree Star
Lynn Gunn
Lady Gaga, zanger
Daniel Craig
Nikki Minaj
Kevin Spacey, acteur
Lana Del Ray
Sebastian Vincent
Emma Roberts
Sarah Silverman, komiek
Russel Brand
Seal
Hugh Grant, acteur
Howard Stern, komiek
Daniel Johns
Tyler the Creator
Willem DeFoe, acteur
Wiz Kalifa
Amber Rose
Emma Stone
Keifer Sutherland, acteur
Boy George, zanger
Lenny Kravitz
Leonard Nimoy, acteur
Lance Armstrong, wielerkampioen
Rihanna
John Lennon, muzikant, The Beatles
Paul McCartney, muzikant, The Beatles
George Harrison, muzikant, the Beatles
Ringo Starr, muzikant, the Beatles
Yoko Ono, artiest, John Lennon's vriendin
Andrew Lloyd Weber, Maker van Jesus Christ Superstar
Keith Urban, muzikant
Jimmy Saville
Liam Gallagher
Celine Dion, zanger
Taylor Swift, zanger
Steven Tyler, muzikant, Aerosmith
Billy Corgan
Simon Cowell
Tori Amos
Regina Todorenko
Stephen Wozniak, mede-uitvinder van Apple Computer
Trippie Redd
Todd Hiddleston
Sergey Lazarev
Anthony Keidis, muzikant, Red Hot Chili Peppers
Flea, muzikant, Red Hot Chili Peppers
Louis Armstrong, muzikant
Henry Rollins, muzikant
The Marx Brothers, komieken
Salvador Dali, kunstenaar
Miles Davis, muzikant
Eddie Murphy, komiek
Rick James
Pink
Stanley Kubrik, filmregisseur
Justin Berger, nep-christelijke zanger
Selena Gomez, nep-christelijke zanger
Walt Disney, cartoonist
Annie Besant, 33 graden Mason, auteur, redacteur van Lucifer Magazine
Alice Baily, auteur
Justin Timberlake, zangeres
Susan Atkins, cultlid Charles Manson, moordenaar
AE Waite, auteur
Steve Miller, muzikant
Alicia Keys, zangeres
Marina Abramovic, artiest
Aleister Crowley, 33rd degree Mason, spion, The Beast (666), oprichter van Ordo Templo Orientis (OTO)
Rahm Emanuel, voor stafchef van president Obama, voormalig burgemeester van Chicago
George HW Bush, voormalig president van de VS
Azelia Banks, rapper
LA Rage
Joe Perry, gitarist, Aerosmith
Steven Tyler, muzikant
Frederick Nietsche, auteur, filosoof
Barbara Marx Hubbard, auteur
George Orwell, auteur van 1984
Andrew Jackson, voormalig president van de VS
Joseph Stalin, voormalig Premier van de Sovjet-Unie
Vladimir Lenin, voormalig premier van de Sovjet-Unie
Adolf Hitler, voor Führer van nazi-Duitsland
Herman Goerring, Hitlers rechterhand
Al Gore, voormalig vice-president
Gretta Thunberg, promotor van de opwarming van de aarde
Alex Jones, talkshowhost
David Icke, Talk Show Host
Dalai Lama, de leider van de Tibetaanse governent in Exile
Christopher S. Hyatt, auteur
Sarah Palin, vice-presidentskandidaat
paus Paulus VI
Maçonnieke handgebaren | Hoe herken je een Vrijmetselaar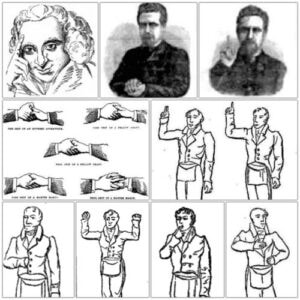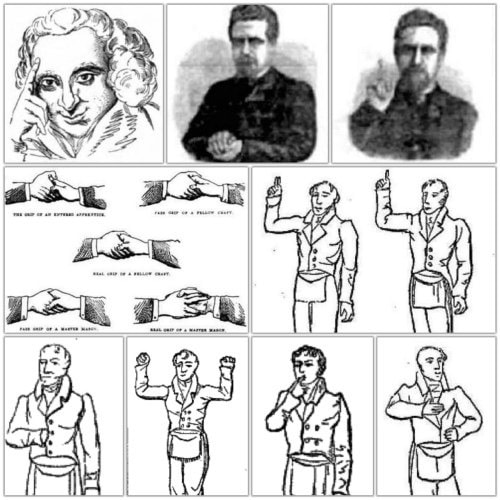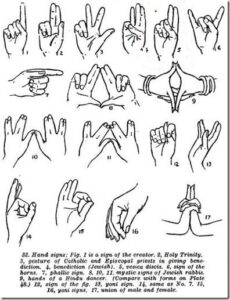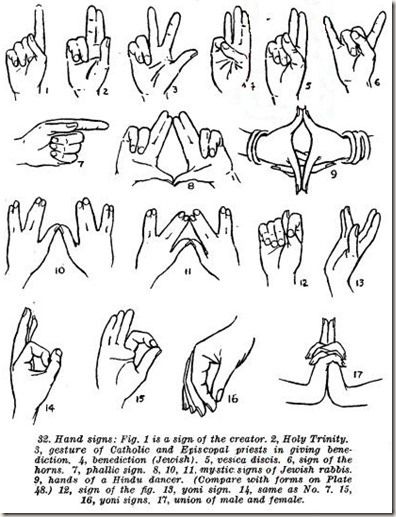 Als u Jezus Christus in uw hart heeft, bid dan of God u onderscheid geeft om de leugens van de duivel te doorzien, en u zult hem zien zoals hij is in zijn geest. U zult het kwaad zien, verborgen achter zijn masker van leugens en misleiding!